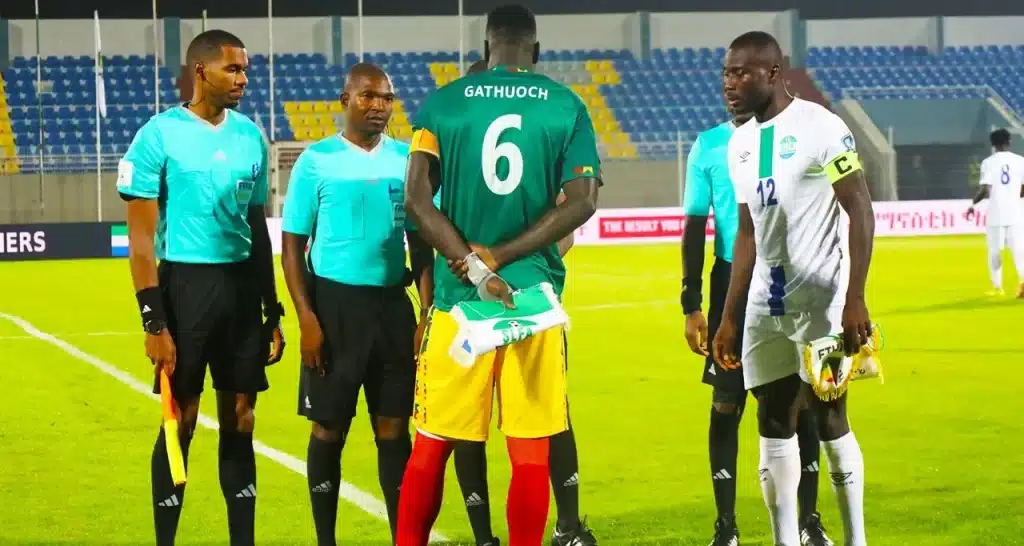 Ethiopia and Sierra Leone shared points in their opening game of the FIFA 2026 World Cup qualifiers on Wednesday.
An intense game saw both teams fight tirelessly to get the opener with Sierra Leone who had better possession at the beginning of the game.
The first half ended with both sides failing to get a clear-cut chance to open the scoring.
Read Also:
The second half was delayed to kick off as a result of fog that covered the visibility of players as the match official had to hold on before the second half restarted.
In the 65th minute, the Ethiopian team made a change to add more force to their attack and five minutes later almost broke the deadlock.
However, Sierra Leone's defense was always on the ground to thwart the efforts of the Ethiopian side.
The game was, however, characterized by constant disturbance created by fog.