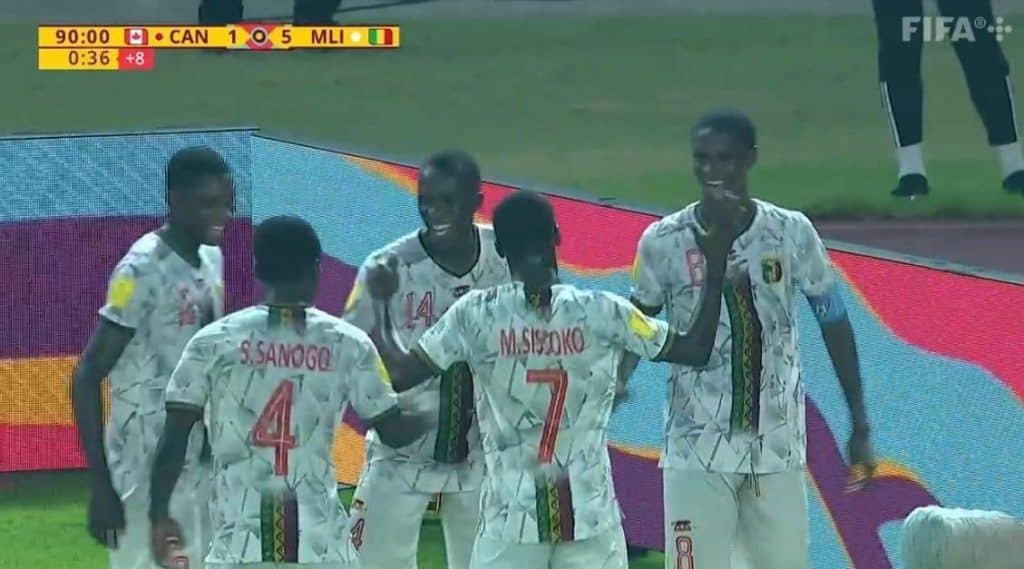 Mali easily defeated Canada 5-1 to guarantee their place in the FIFA U-17 World Cup knockout stage.
In Group B, they came in second to Spain, and Canada was eliminated for not earning a single point.
At the 14-minute mark, Ibrahim Diarra—who has been outstanding throughout the tournament—made the breakthrough with a brilliant finish that caught goalie Nathaniel Abraham of Canada off guard before he slotted the ball into the far corner.
Soon after, Mahamoud Barry bundled home from a corner kick to put them ahead 2-0.
Mali threatened to go on a rampage in the first half, but Canada held firm with Richard Chukwu's strike at the buzzer to tie the score at halftime.
However, they were unable to maintain their momentum after the break, as Ibrahim Kanate's goal gave Mali more of a lead. Hamidou Makalou initiated play with a strong close-range effort, and Ousmane Thiero's goal completed the score.
On Tuesday in Surabaya, Mali will play the runners-up from Group F in a last-16 match.