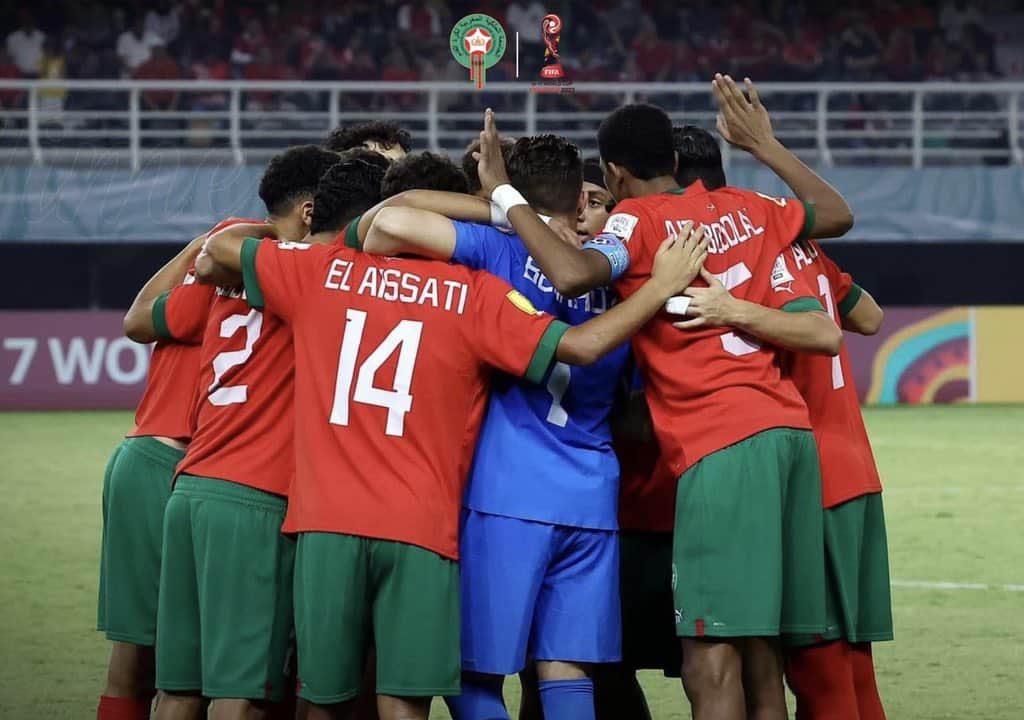 Morocco won the FIFA U-17 World Cup in Surabaya, defeating Indonesia 3-1 to take the lead in Group A and force the hosts to lose.
As a result, Indonesia now has two points in third place and very little chance of making it into the top four third-place teams.
Just before the break, Morocco took the lead thanks to a penalty kick from Anas Alaoui, who converted expertly after Mohamed Hamony was fouled in the area.
Soon after, Abdelhamid Ait Boudlal gave them a 2-0 lead by scoring off a corner kick.
Before halftime, Indonesia rallied and equalized, with Nabil Asyura's incredible free kick electrifying the passionate home fans.
They attempted to equalize early in the second half but were unable to get past a resolute Morocco defense.
And on minute 64, Harmony scored a spectacular goal to secure the win and qualification for the Atlas Cubs.
Indonesia's chances of making it to the knockout stage now depend on other outcomes in Groups E and F going their way.