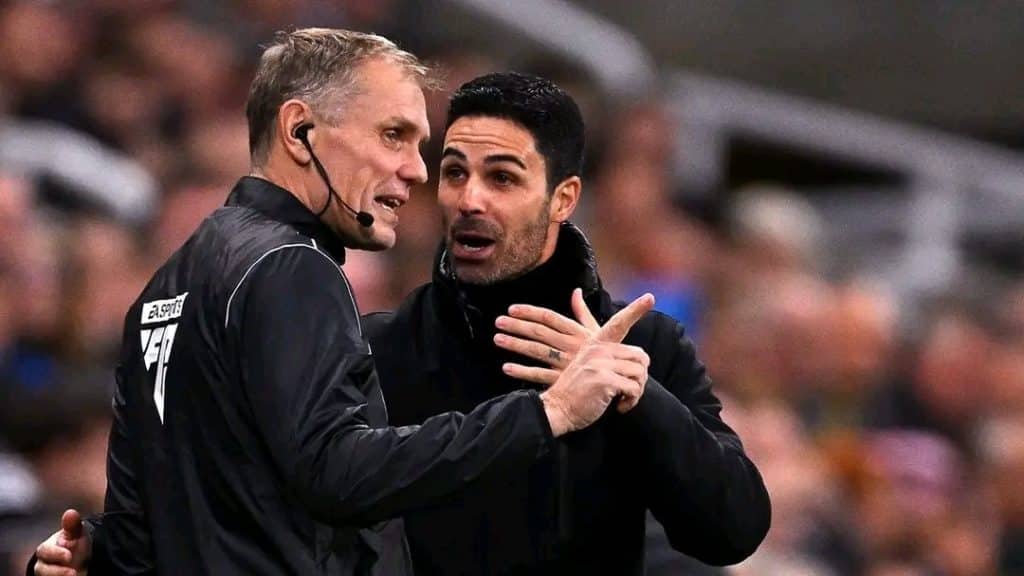 Mikel Arteta has been charged by the Football Association over comments he made after Arsenal's defeat by Newcastle earlier this month.
The Gunners boss branded the VAR decision not to rule out Anthony Gordon's goal in his side's 1-0 defeat at St James' Park "an absolute disgrace". An FA statement read: "Mikel Arteta has been charged with a breach of FA Rule E3.1 following comments that he made in media interviews after Arsenal's Premier League game against Newcastle United on Saturday, November 4.
"It's alleged that his comments constitute misconduct as they are insulting towards match officials and/or detrimental to the game and/or bring the game into disrepute."
Read Also: Arteta and Arsenal facing possible charges over officiating claims
VAR made a triple check to see whether the ball had gone out of play before Joe Willock's cross, whether Joelinton had fouled Arsenal defender Gabriel, and whether Gordon had been offside. Arteta could not hide his anger after the match, saying: "You have to talk about how the hell did this goal stand up? Incredible. I feel embarrassed."
Arteta has until Tuesday to respond to the charge.