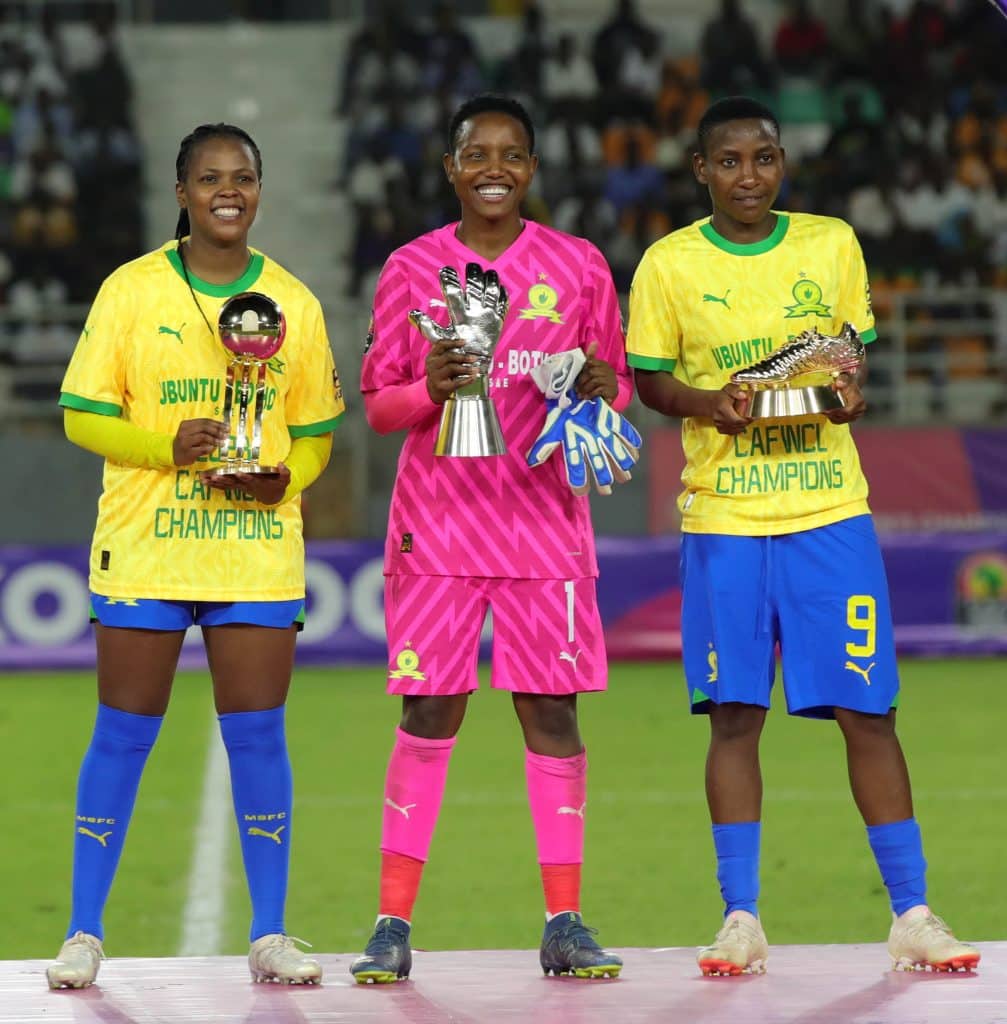 Mamelodi Sundowns were victorious in the CAF Women's Champions League 2023, marking another triumphant year for the competition.
The individual award revealed by CAF was also dominated by players from the South African team.
The CAF Women's Champions League Cote d'Ivoire 2023 prizes were formally verified as follows following careful consideration by the CAF Technical Study Group:
Boitumelo Rabale of Mamelodi Sundowns won the best player in the tournament after playing a key role in getting her side to the championship round.
Goalkeeper Andile Dlamini of Mamelodi Sundowns won the Goalkeeper of the Tournament award after keeping five clean sheets in all of his games.
This strengthens her award for 2022 CAF Women's Keeper of the Year.
Tholakele Refilwe, with five goals in all, was named the tournament's top striker.
Mamelodi Sundowns, who not only won the tournament but also demonstrated excellent sportsmanship throughout the competition, was named the Fair Play Team of the Tournament, crowning an incredible performance by the South Africans.
FINAL LIST OF WINNERS:
Fair Play Team of the Tournament
Mamelodi Sundowns
Top goalscorer of the tournament
Tholakele Refilwe (5 Goals)
Goalkeeper of the tournament
Andile Dlamini – Sundowns
Best player of the tournament
Boitumelo Rabale