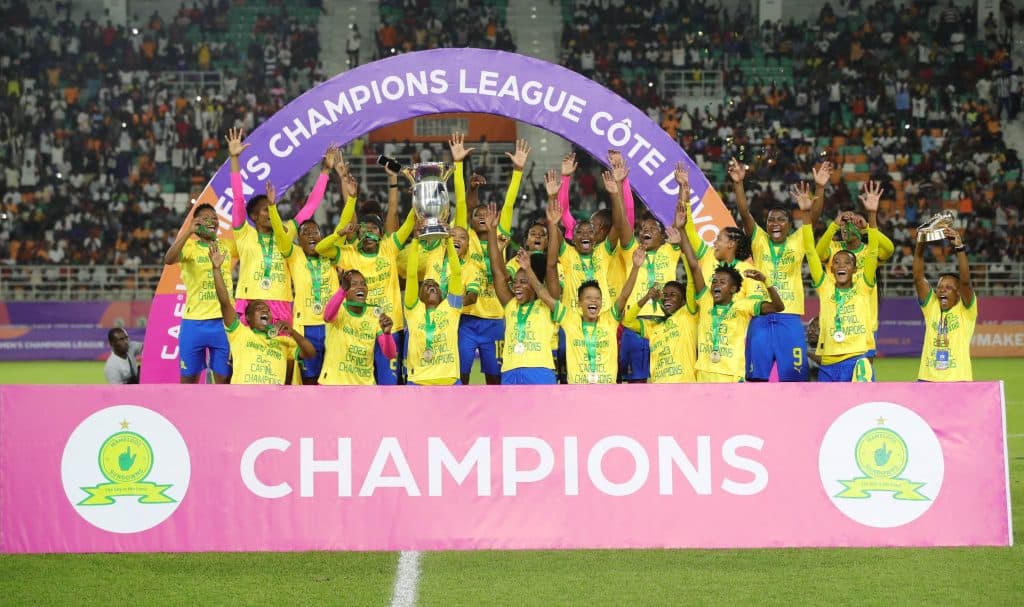 Following their 3-0 victory over SC Casablanca of Morocco in Sunday's CAF Women's Champions League final, Mamelodi Sundowns has reclaimed its position as the top team in African women's football.
In Cote d'Ivoire, the South Africans triumphed thanks to two goals from leading scorer Tholakele Refilwe and a goal from Boitumelo Rabale, regaining the championship they had given up the previous year.
Through their remarkable campaign in Cote d'Ivoire, Sundowns not only regained the title they had previously lost to AS FAR, but they also broke a record by winning the championship without conceding a single goal.
The historic victory was accomplished at a full Amadou Gon Coulibaly Stadium in Korhogo on Sunday night.
South Africa defeated SC Casablanca of Morocco 3-0 to win the tournament, with goals from Tholakele Refilwe (who scored the most goals) and Boitumelo Rabale.
After meeting in the group stages of the tournament, where Sundowns prevailed 1-0, this was the two teams' second meeting.
Focused on winning back the championship, Sundowns didn't take long to put up a strong showing and were rewarded in the 21st minute when Refilwe scored from a penalty kick.
Rabale scored a superb finish from the edge of the box minutes later to give the South Africans a two-goal lead before the interval.
Following the intermission, the Moroccans attempted to reenter the game, but every attempt was thwarted by a staunch Sundowns defense.
With the momentum now in their favor, the South Africans added the finishing touch with a goal from Tholakele in the 78th minute to officially put the match out of the Moroccans' grasp and give Sundowns their second CAF Women's Champions League title and a USD 400 000 winner's prize cheque.