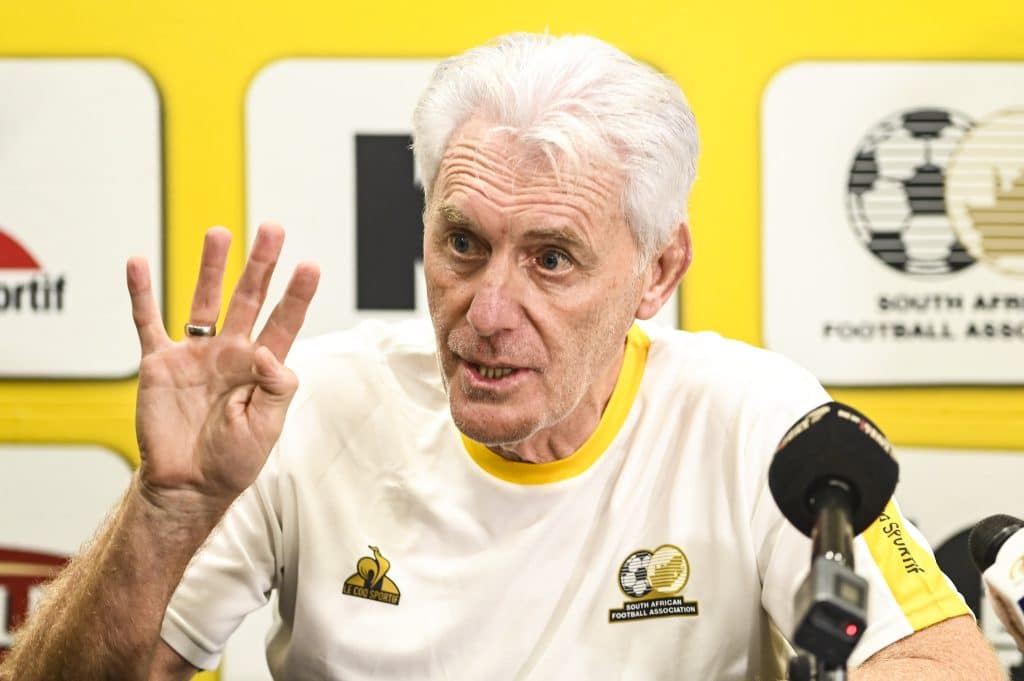 Bafana Bafana will now turn their focus to Rwanda, where they will play Amavubi at the Huye Stadium on Tuesday afternoon, following a 2-1 victory against Benin in their opening to2026 FIFA World Cup qualifier.
This past Saturday, South Africa defeated Benin 2-1 to start their World Cup qualifying campaign on a high note.
South Africa won all three points at the Moses Mabhida Stadium thanks to two goals in the first half from Percy Tau and Khuliso Mudau in a match that was essentially one-way traffic for the majority of the game.
Now that teams like Nigeria and Zimbabwe have lost both of their first qualifying matches, South Africa has a chance to finish their international break atop Group C.
Hugo Broos, the South African coach, praised his team's perseverance in finishing the game despite some difficult moments towards the end of the contest.
"They were also more aggressive too, so we panicked a little bit and conceded a goal.
" That was certainly not the plan, I told the players at halftime to keep the score at 2-0 and try to for the third one," Broos said.
"But the game of Benin changed totally in the second half because they were more aggressive."
"We kept [the score] until the end and that was the most important thing.
"I said before the game that we are in a tricky group.
"You saw what happened with Nigeria and others.
"So every game will be a battle that we will be fighting for a good result.
"We had that today and that is the most important thing."
Rwanda's World Cup qualifying campaign began last week at the Huye Stadium with a 0-0 draw against Zimbabwe.
Rwanda performed admirably over the 90 minutes against an experienced Warriors team, frequently containing Baltemar Brito's team in their half.
Despite his team's lack of practice together, Rwandan coach Torsten Spittler expressed his satisfaction with the team's performance after the match against Zimbabwe.
"Because this is a new setup, I am happy with their output," Spittler said.
"I am now getting to know some of the players. A host of them came late and they barely trained with us, so for us to play like this is great."