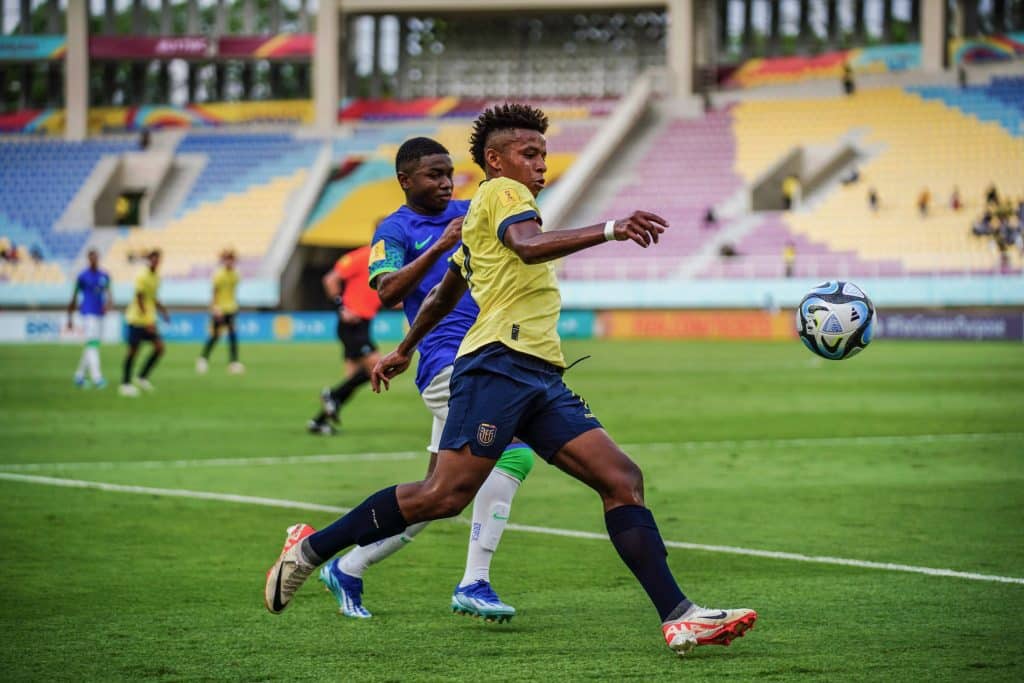 Brazil defeated Ecuador 3-1 thanks to a fantastic individual effort from Estevao Willian in a thrilling Round of 16 match.
The outstanding player for Palmeiras scored twice to help his team advance to a possible quarterfinal matchup against bitter rivals Argentina.
In minute 14, the dynamic Estevao stole the ball from Jair Collahuazo, the defender, and fired a low, accurate shot into the far corner of the net to give Brazil the lead.
Ecuador responded strongly to even the score at the half. The team's standout and captain, Michael Bermudez, finished coolly after a fortunate bounce of the ball inside the box.
Soon after the half, Estevao struck a shot from a tight angle that nearly put Brazil up again.
On the hour, Ecuador got even closer when Keny Arroyo almost missed a chance to earn the Goal of the Tournament. With a free kick from a distance of only forty yards, the midfield player attempted to score, but his strong, dipping shot struck the inside of the post.
But A Seleção was the next to strike. Estevao's skill was on full display throughout, but his second goal was much assisted by luck when his free kick took a clever deflection and caught custodian Cristhian Loor off guard.
Substitute Luighi then scored in the last seconds after Pedro Lima's exquisite pass to ensure Brazil's advancement.
On Friday, they will meet either Venezuela or Argentina in Jakarta.