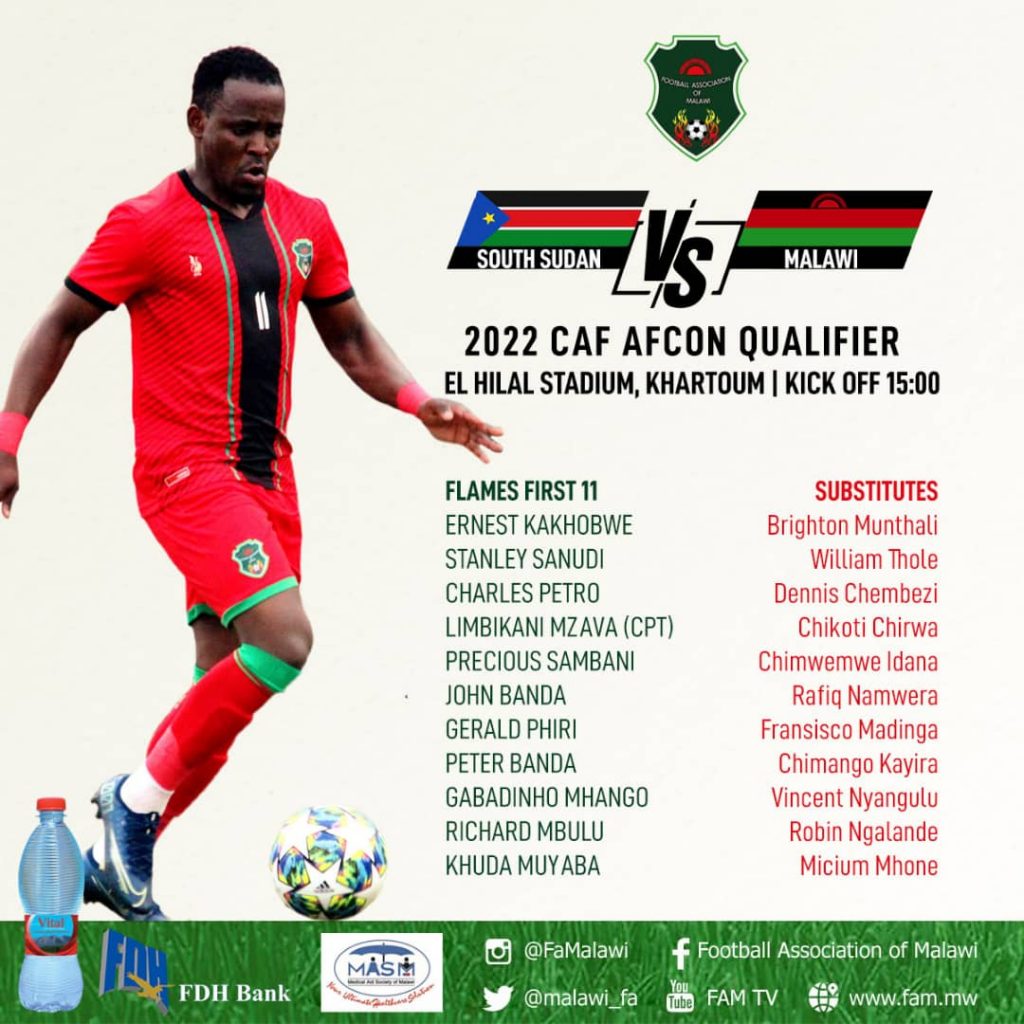 Sudan will host a group B Africa Cup of Nations (AFCON) qualifying match between South Sudan and Malawi on Wednesday, March 24 2021.
However, matters are not in the hands of the two strugglers in this clash at Al Hilal Stadium as they need favours from other members.
Malawi and South Sudan should be hoping for a win for Burkina Faso over Uganda in the other match of the group on Wednesday at St. Mary's Kitende.
A win for the Stallions would open up the group, leaving the final round of matches between Malawi v Uganda, Burkina Faso v South Sudan as deciders.
Malawi host Uganda on March 30 and in the same week Burkina Faso will be at home against South Sudan.
Uganda have seven points and lie second in the group one point behind leaders Burkina Faso.
Bottom-placed South Sudan have three points from four games and the Flames have four points.
Starting line ups:
S. Sudan: Majak Mawith, Peter Manyang, Manyumow Achol, Okello Tito, Rehab Angier, Omot Sebit, Makueth Wol, Stephen Pawar, Mutwakil Abdulkarim, David Majak, Jackson Gibson