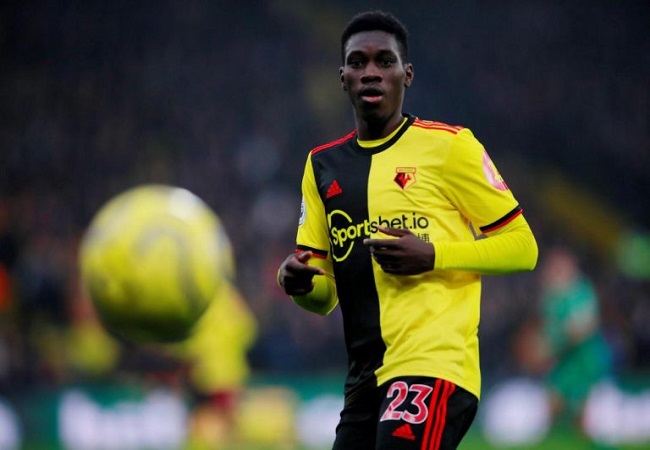 Senegal have resolved to fly Ismaila Sarr to Cameroon ahead of the Africa Cup of Nations (AFCON) kick-off, defying his English Premier League side Watford who insist the striker is injured.
The Senegalese Football Association (FSF) has confirmed in a statement released on Tuesday that they expect Sarr to join the team's camp later in the evening on Tuesday.
"The Senegalese Football Federation (FSF) informs the public that it made arrangements yesterday [Monday] to send player Ismaila Sarr his plane ticket to join the Lions group in Dakar before departure for Bafoussam.
"The latter was thus able to embark in London at 11:30 am today aboard the Air France flight and will arrive in Dakar in the early evening," reads the statement which FSF General Secretary Victor Cisse has signed.
Last week, FSF accused Watford of refusing to release Sarr for the Afcon on the grounds that he was suffering from a knee injury sustained in November.
Watford responded by releasing a statement that Sarr was indeed injured in the match against Manchester United on November 20 2021.
"In early December, the Club wrote to the Senegal Football Federation outlining the clinical diagnosis of Ismaïla's injury and immediately followed that up by supplying the MRI scans detailing the extent of the injury. After further consultation with medical experts, we informed the Federation of Ismaïla's rehabilitation process and likely timeframe of recovery.
"The Hornets have have also invited the Senegal Football Federation to instruct their own independent surgeon to confirm the diagnosis and rehabilitation period," Watford wrote.
It is unclear if Sarr would feature for Senegal when they line up against Zimbabwe on Monday or whether they have summoned him for further medical check up.