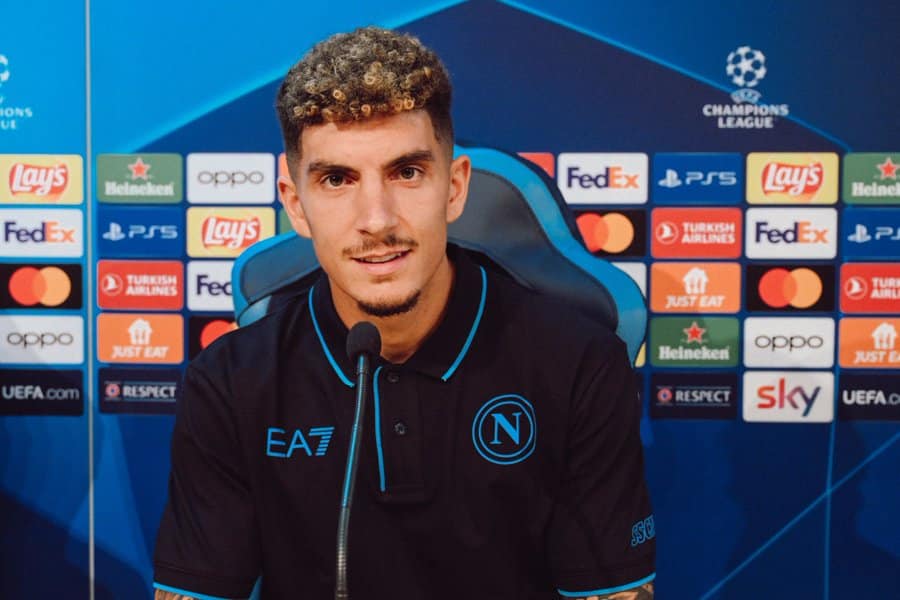 Victor Osimhen, a Nigerian striker for Napoli, is still dedicated to the team despite the social media backlash, according to club captain Giovanni Di Lorenzo on Monday.
Osimhen's agency threatened legal action in response to a ridiculing TikTok video Napoli posted before removing it, and the team insisted they never meant to offend, but the player on Sunday professed his love for the team.
"For us, nothing has changed, his relationship with the team and his attitude to give his best has not changed," Di Lorenzo told reporters ahead of Napoli's Champions League group game with Real Madrid on Tuesday.
"We've also seen it in the games, he is always willing, always available to his teammates, he is the usual Osimhen, a great player and he will give his best, like everyone else, against Real Madrid," he added.
The remarkable 4-0 victory at Lecce on Saturday marked a real return to form for Napoli and moved the team up to third position in the standings. Napoli has won its previous two Serie A games.
To maintain Napoli where he believes it belongs, manager Rudi Garcia wants to see this trend continue.
"Napoli should be playing the Champions League every year. We are top of the group along with Real Madrid, but it is the domestic league that allows you to play in the Champions League," Garcia said.
"In the last game, we returned to the top four and now we can concentrate fully on this big game, against a great club."