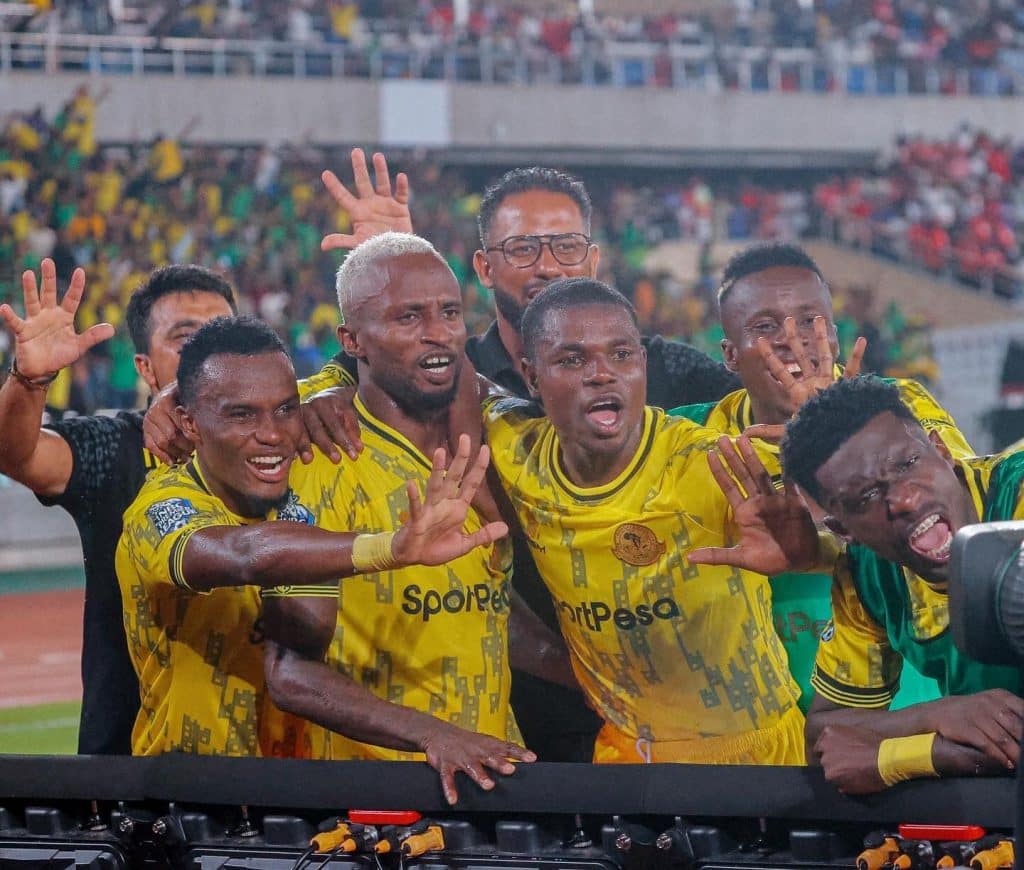 Young Africans (Yanga SC) regained the top spot of the Tanzanian Premier League table after a resounding 5-1 victory against traditional rivals Simba SC at Benjamin Mkapa Stadium in Dar es Salaam on Sunday.
A piercing third-minute header from Kennedy Musonda gave the visitors a lead before Kibu Denis levelled the deficit in the ninth minute. At 1-1, the game was balanced until the half-time break. In the second half, on fire, Maxi Nzengeli sealed a brace before Stephanie Aziz Ki and a late spot-kick by Pacome Zouzoua sealed the deal for Miguel Gamondi's men.
Following the victory, Yanga have amassed 21 points from eight matches and have scored 25 goals. "It is the happiest day of my football career," Yanga coach Gamondi said after the game. Simba's skipper Mohamed Hussein admitted they were easily dominated in the midfield, something they didn't get prepared for, resulting in the big defeat.
Meanwhile, Tanzania President Samia Suluhu Hassan congratulated Yanga for emerging victors against Simba in the Kariakoo derby. Via her official X account after the match, Tanzania's Head of State wrote: "Congratulations Yanga for the win against Simba in the Mainland Premier League. Your traditional rivalry of over 85 years is a very important part of our entertainment…you bring together in a special way millions of Tanzanians within and outside the country."
The victory witnessed the end of Simba's unbeaten run of the season and also, the first defeat for coach Roberto Oliveira.