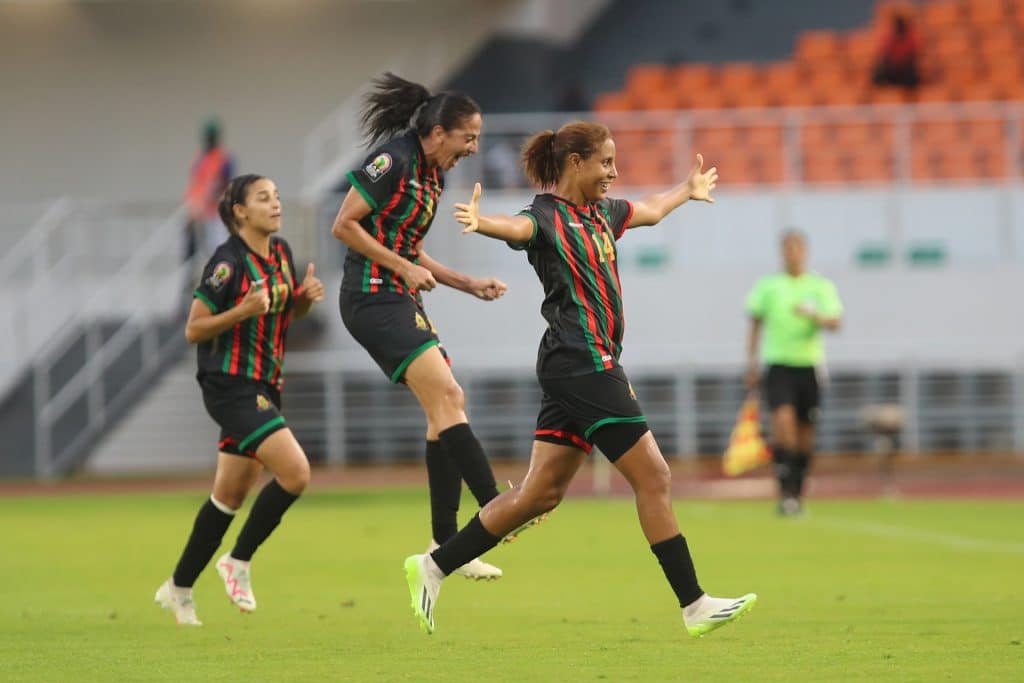 AS Far rekindled their hopes of retaining the CAF Women's Champions League trophy after registering a hard-fought 1-0 win over Huracanes in a Group B fixture at the Laurent Pokou stadium in San Pedro on Thursday.
A first-half goal by Safa Banouk in the 33rd minute was enough to see the defending champions register the all-important victory which sees them back in contention to defend their title ahead of their final group match against AS Mande on Sunday.
After suffering a shock defeat against Ampem Darkoa in their opening match on Monday, it was all to play for the defending champions which was evident in how they launched attacks from the onset. After striking the woodwork earlier, Banouk eventually found the important goal in the 33rd minute with good finish to see her side secure the result.
Speaking after the game, AS Far coach Mohamed Amine Alioua said: "Thank God, we were able to win this match which we prepared very well for on a mental level. Bravo to the players for their fighting spirit. We knew what we did wrong and we worked a lot on a psychological level. That's what changed in the first match, we were more disciplined."
The result leaves Huracanes chances of progression in the balance as they languish at the bottom of the group with just a point to their name.