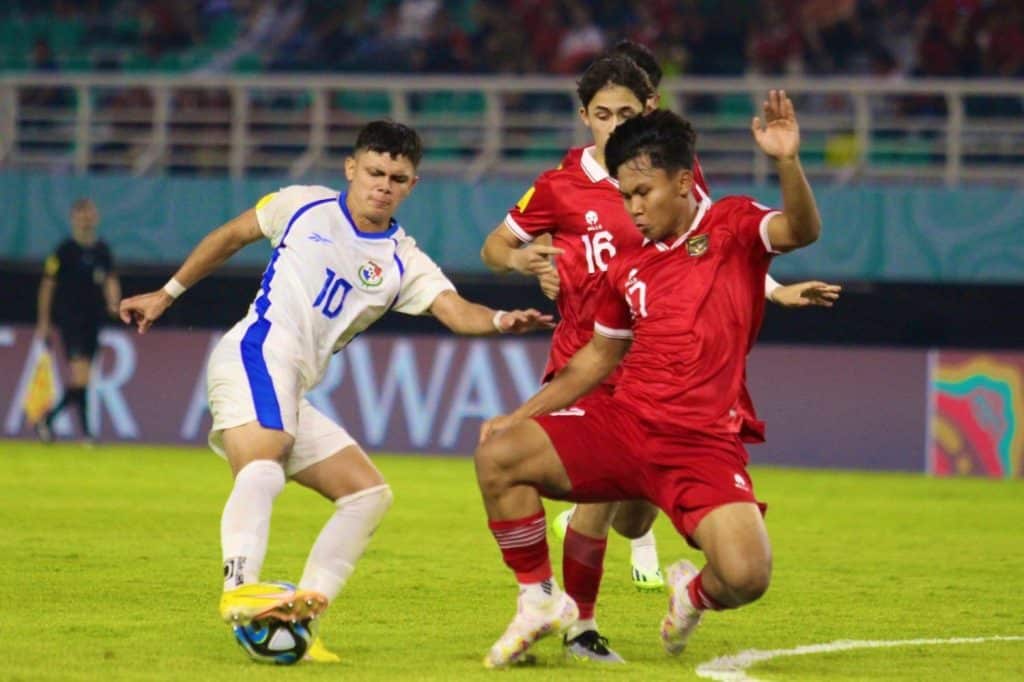 In a hotly contested match against Panama on Monday in Surabaya, Indonesia secured a valuable draw thanks to a header from Arkhan "Kaka" Purwanto in the second half.
With two points from their first two games, the host country will advance to the round of 16 if they defeat Morocco on Thursday.
Although it was Panama's first point of the competition, they might still advance if they defeated Ecuador in their last group encounter.
In the first half, neither team was able to generate many clear-cut opportunities, therefore the game was cagey.
Prior to Panama's Oldemar Castillo taking matters into his own hands, the teams appeared to be going into halftime goalless. He pounced on a loose pass from Indonesia 30 yards out, shot quickly forward, sidestepped two Indonesian defenders, and then skillfully chipped goalie Ikram Al Giffari, who was pressing him.
Following the interval, Indonesia performed with a great deal more purpose and ambition.
On minute 54, Purwanto levelled the score with a spectacular bullet header, rewarding them and sending the home crowd into raptures.
The match was close throughout, with Panama holding the majority of the possession in the closing minutes while Indonesia was content to counterattack. Hector Rios' header against the bar on minute 85 gave the home team a scare, but they were able to hold on.