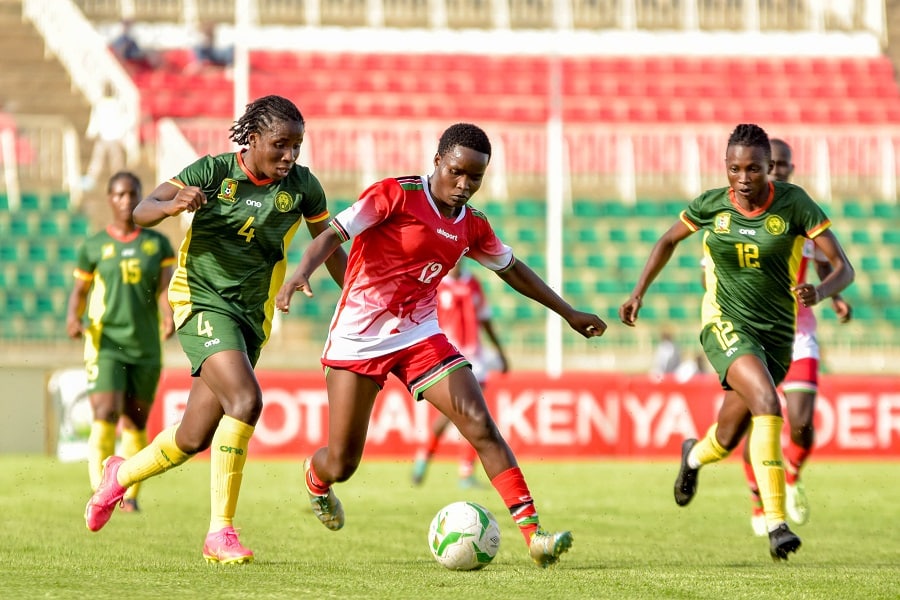 Kenya's Rising Starlets' spirited efforts to overturn the first leg 3-0 defeat against Cameroon failed to materialize as they bowed out of the 2024 FIFA U20 Women's World Cup qualifiers after a 2-6 aggregate scoreline on Saturday at Nyayo Stadium.
The opening half witnessed Rising Starlets showcasing their cohesive teamwork; however, Cameroon's captain, Naomi Leslie, managed to breach our defenses and secure a goal. In the second half, Charity Midewa came in for Judith Nandwa. She swiftly made an impact, netting a goal for Kenya with her first touch in the 45th minute.
Cameroon's Naomi Leslie netted two goals in quick succession in the 60th and 62nd minutes. Charity Midewa secured a brace in the 77th minute, scoring the second goal for Kenya. This concluded the match with a final score of 2-3 in favor of Cameroon.