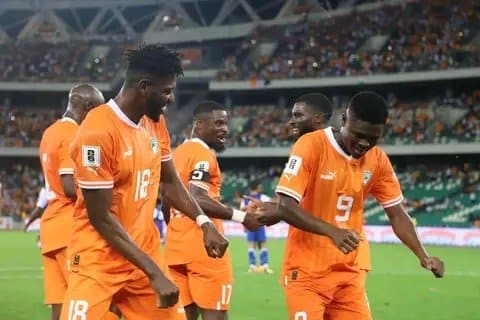 ivory Coast, the 2023 Africa Nations Cup hosts, dominated their first World Cup qualifying match, winning 4-0 against Seychelles.
The Ivorians with the victory made a strong start to their campaign for a spot in the 2026 World Cup finals, which will be co-hosted by the US, Canada, and Mexico.
Hamed Traore, a substitute, and teenage striker Karim Konate both scored twice in a match that could have ended in a larger win if Carlos Simoen hadn't made some outstanding saves.
Elephants now hold the record for most in a single game.
These are the FIFA 2025 WCQ results.