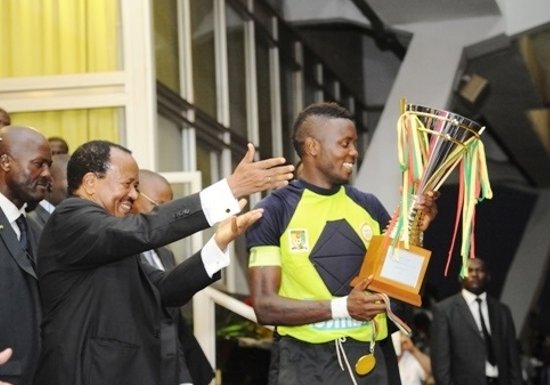 Wating for the decision of the President of the Republic, Paul Biya, FECAFOOT (Cameroonian Football Federation) cannot pronounce on the cancellation of the Cameroon Cup.
Halted after the foreplay stages due to the coronavirus pandemic, the resumption of the Cameroon Cup remains uncertain . However, clubs will have to wait for the decision of the Cameroonian head of state to decide on the tournament. While FECAFOOT whistled end of the 2019/2020 season.
"We have written to the Ministry of Sports to offer to cancel the edition of the Cameroon Cup this year. We cannot take responsibility for canceling because it is a competition whose final is chaired by the Head of State. So, we limit ourselves to the level of the proposals, " made clear Alim Konaté, the Vice-president of FECAFOOT.
In case of cancellation of the tournament, FECAFOOT has already chosen the team to represent Cameroon at the next CAF Confederation Cup. This is Coton sport de Garoua, 2nd in the league table.