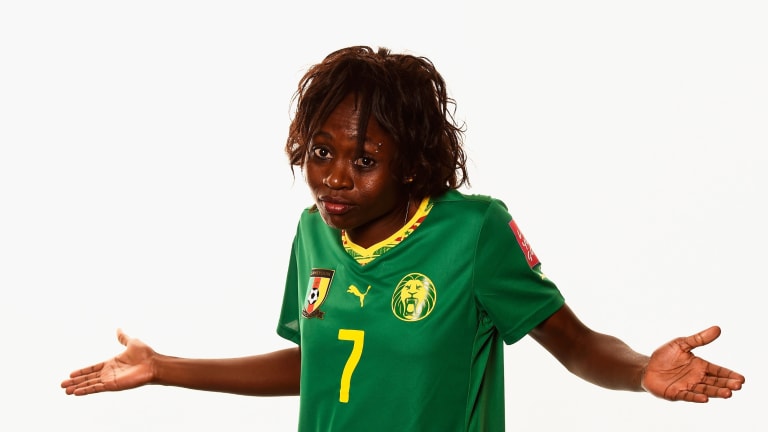 Gabrielle Aboudi Onguene, the star of the lionessesn of Cameroon accuses CAF of having shown the lack of consideration for women's football by cancelling the women's AFCON.
The apex body of African football decided the fate of the continental competitions, during the last meeting of the executive committee on June 30th. It was decided to postpone certain competitions and to cancel others due to the spread of the coronavirus.
The players will have to wait until January 2022 to return to the AFCON. As for the ladies, they can forget about this edition. CAF has canceled AFCON 2020 women's football.
Gabrielle Aboudi Onguene did not hesitate to reveal her disagreement with this CAF decision. According to the Captain of the Lionesses, it is a lack of consideration for the girls. Gabrielle believes that the AFCON represents a showcase for girls and allows them to be displayed.
"It is a very hard decision for us. My teammates and I talked about it. The disappointment is general. We expected AFCON postponement. Onguene said.
"Several young sisters are impatiently waiting for this competition to defend the colors of our country. This competition is also for women footballers to highlight themselves in the hope of winning professional contracts. 
"We hope that CAF will reconsider its decision and let us play our CAN in 2021, because it is possible. Three years without this competition is a huge loss for African women's football , " we can read in comments from the Cameroonian star, relayed by Cameroon-info.net.