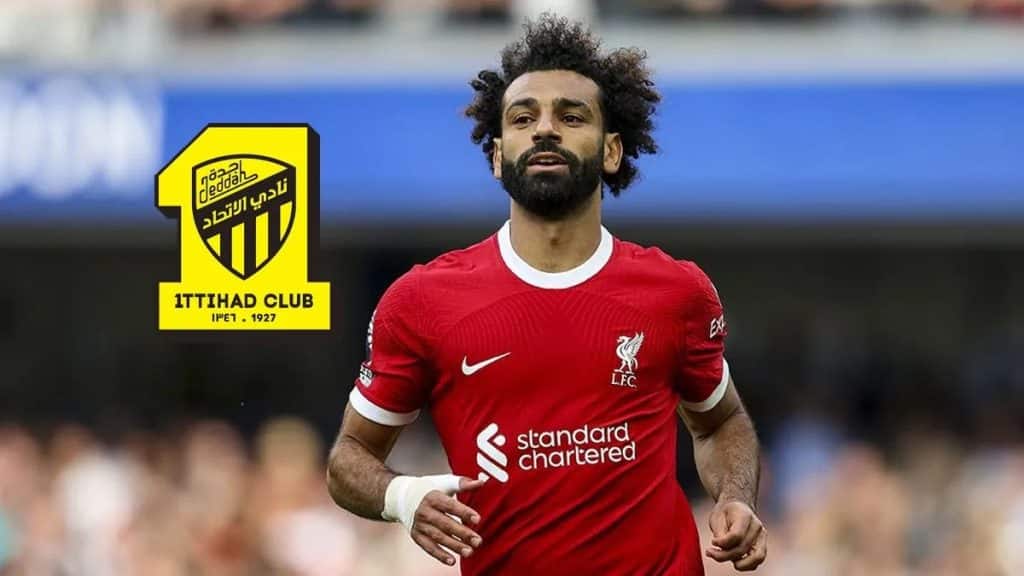 A Premier League star has publicly said he knows that Mohamed Salah was ready to leave Liverpool and join Saudi Pro League side Al-Ittihad this summer.
The 31-year old was one of Saudi Arabia targets during the last summer transfer window.
Al-Ittihad did all their possible to sign Salah but saw all of their offers even a €200m one rejected by Liverpool officials.
Reports claimed the Egyptian talisman was ready to make the move and Michael Antonio confirmed that.
Read more : Rio Ferdinand gives his honest opinion on Ten Hag vs Man United situation
"He didn't turn that [Al-Ittihad's offer to make of him the highest- paid player in Saudi] down, no way", the West Ham striker told BBC's The Footballers' Football Podcast.
"He was locked up and the Reds had put that red arrow across: 'You are not going anywhere'.
"He did not stop that at all. To be fair to him, he didn't kick up a fuss and let them do what they were doing. But I know for a fact that he was ready to go.
"What else can he do at Liverpool? He's done it. It's [Saudi] a great opportunity for him, he is a Muslim man and it had everything screaming out for him. There was no actual negative for the man to not go. I understand he has a contract, which he has fulfilled.
"So he wins another [Premier League title], do you know what that just means? He has won another. It doesn't add much to anything else. He has done everything he could possibly do at Liverpool. I am saying to you right now, a Muslim man going to a Muslim country, £215m to Liverpool for a 31-year-old – I just find it completely crazy they've not accepted that.
"My question to you is this: what do you think Liverpool are playing for this year? Even if you couldn't replace the man, let's call this season a write-off."