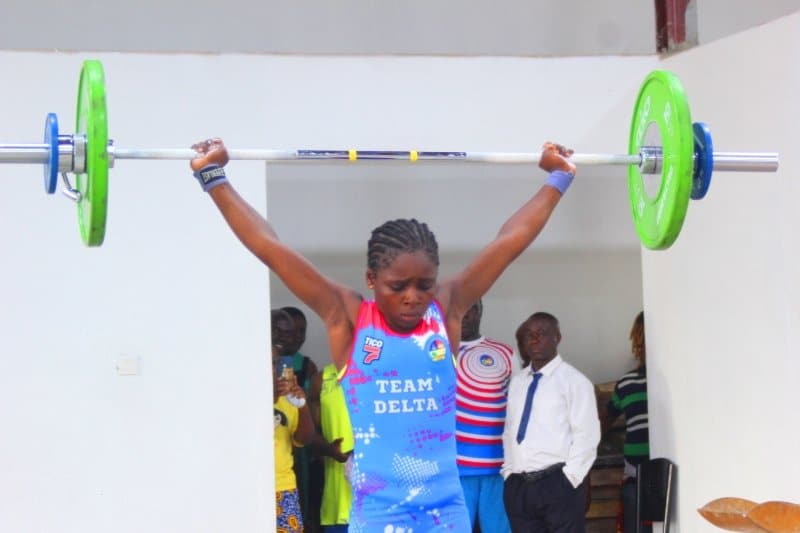 Team Delta began their quest to winning the National Youth Games for a record 7th time at the Stephen Keshi Stadium Asaba.
Delta is hosting the Youth Games which began on Saturday after it was declared open by President Bola Tinubu represented by the Minister of Sports, Senator John Enoh.
It was Ogodo Goodness of Delta State that claimed the gold of the games after she won in the Weightlifting Snatch 45kg event on Saturday.
Goodness won the first gold medal for Delta State at the on-going National Youth Games in Asaba by lifting 44 kg.
The 10-day competition is currently being competed for by about 4500 competitors from all 36 states of Nigeria, including the Federal Capital Territory of Abuja.
The current winners of the competition are Team Delta State, who took home 60 gold, 27 silver, and 29 bronze medals at the sixth iteration in Ilorin in 2021.