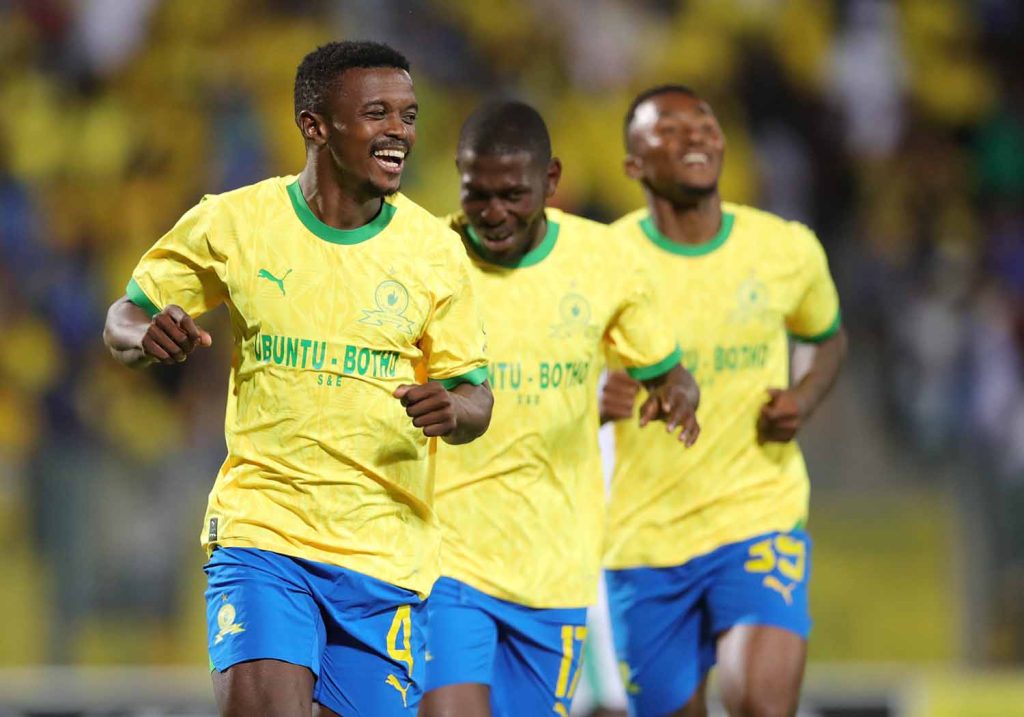 Mamelodi Sundowns secured their place in this year's CAF Champions League group stage with a convincing 2-0 victory over the Burundian side, Bumamuru, in the second leg of the second preliminary round at Lucas Moripe Stadium on Saturday.
The Brazilians had already taken a significant step toward the group stages of Africa's premier club competition, entering the match with a comfortable 4-0 lead from the first leg. Nevertheless, goals from Mothobi Mvala and Teboho Mokoena ensured a comfortable outing for the 2016 champions.
Speaking after the game, coach Rhulani Mokwena, expressed his satisfaction with his team's progression, saying: "Before you even speak about this group who have qualified for the group stages of the Champions League for nine seasons in a row, there must be big compliments for the previous groups that put the club there.
Read Also: Mamelodi Sundowns book group stage spot after dominant win
"There was a group that was led by [retired captain] Hlompho Kekana and there was a group that was led [before that] by Alje Schut and Ramahlwe Mphahlele. Those were fantastic groups and they need a lot of praise for putting the club there with the bare minimum of expectation."
Mokwena continued, "During my time here as part of the technical team, we faced some very challenging qualifying games, such as the match against Chicken Inn from Zimbabwe (in 2016). These games can be potential stumbling blocks and if you do not respect your opponents and the games, you could find yourself in trouble. That is why it is crucial to commend this group for their mentality, professionalism, and consistent winning record. We are simply delighted to serve the club to the best of our abilities."
The Sundowns coach also insisted his side will not abandon the act of playing beautiful football while continuing their quest for continental success.