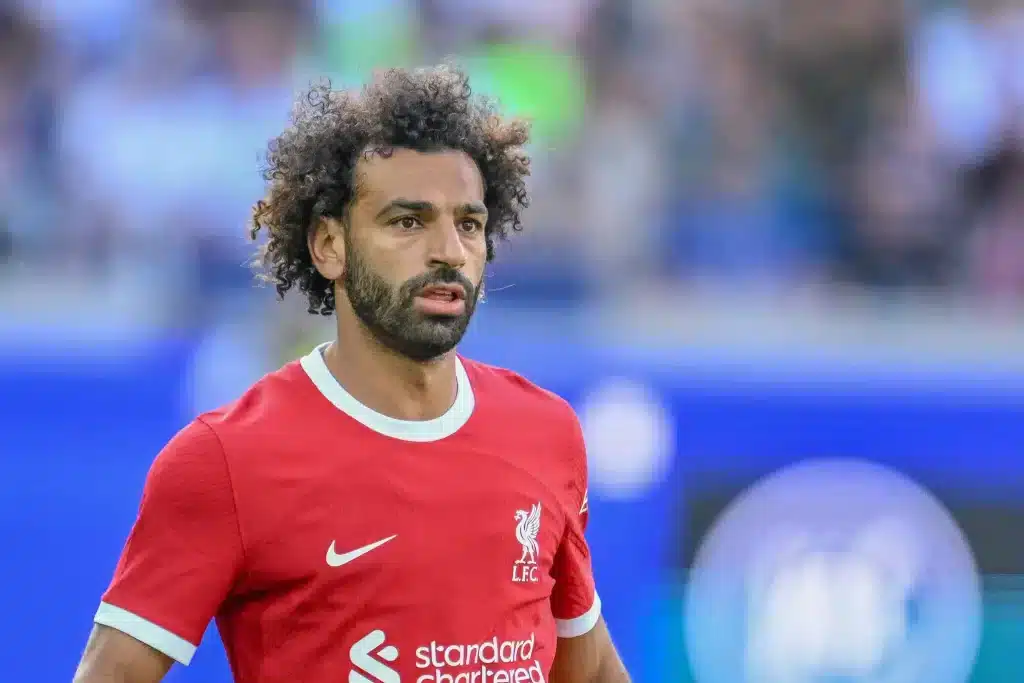 With his contract ending in two years, Liverpool have reportedly found Mohamed Salah's replacement as the Egyptian superstar is still a target for Saudi Arabia.
This summer, Liverpool came close to losing Mohamed Salah. There was particular talk of a departure for Saudi Arabia, which ultimately did not happen, the main person concerned having decided to stay at Anfield for a few more months. But in England, as we know, a sale of the striker to one of the Saudi Pro League clubs remains on the table in the (very) near future.
The 31-year-old is also having a good start to the season with the Liverpuldiens, currently fourth in the Premier League standings, just three points from first place. And Salah is no stranger to this good start for his team, having scored 5 goals and delivered 4 assists in 8 championship matches. Jürgen Klopp can therefore consider himself lucky…
Only, as the Mirror explains, the Reds know that these may be Salah's last months in the red tunic. The English publication even explains that management has already found a replacement: Leroy Sané. The Bayern winger, who passed through Manchester City, is thus the priority objective of the Mersey team to replace the Egyptian. Largely because Klopp likes him a lot.
The Mirror adds that Liverpool are ready to shatter their transfer record, which is currently "held" by Darwin Núñez, who cost nearly 100 million euros including bonuses. The 27-year-old, who arrived in Munich in 2020, has had a great start to the season with 7 goals in 9 matches in all competitions, and we imagine that Bayern will not sell him off…