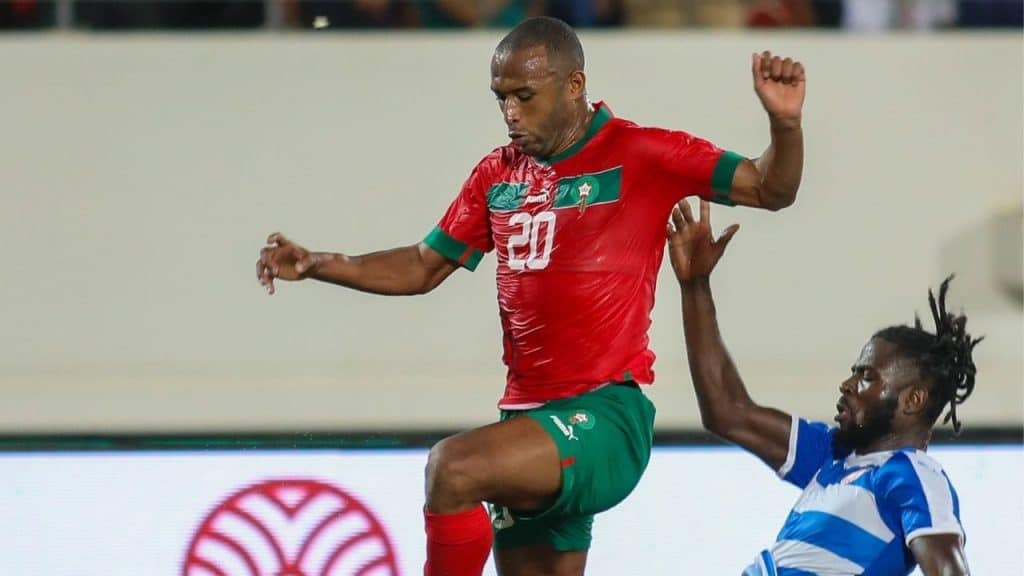 Walid Regragui's Morocco bounced back from their 1-1 draw with Ivory Coast to beat Liberia tonight 3-1 in their last 2023 Africa Cup of Nations qualifying match.
From the start, Hakimi found El Kaabi in the open area but the Abidjan savior's shot went off target. Then, we witnessed a very good period from Liberia, who did not hesitate to settle into the opposing camp and who even came close to opening the scoring on a Teah recovery following a corner. The Moroccans then regained control of operations but their game lacked madness in the absence of the usual geniuses Ziyech and Boufal. Ez Abde still tried to wake up his partners but his two daring attempts were slammed with his fingertips by De Souza.
Read more : Morocco vs Liberia line-ups
Finally, the locals logically found the fault just before the break thanks to Harit, already at the start of the action and superbly served by Hakimi, author of a lot of work (1-0, 45th + 3). In the second half, on an incursion on the left side, the local Attiat-Allah played well and obtained a penalty after very light contact with Dweh (2-0, 59th). From then on, the mass was said and Amine Adli, who entered the game, even scored his first goal for the selection, taking advantage of a recovery from El Khanouss in the last minutes (3-0, 89th). The semi-finalists of the last World Cup thus finished at the top of their qualifying group with 2 points ahead of South Africa.