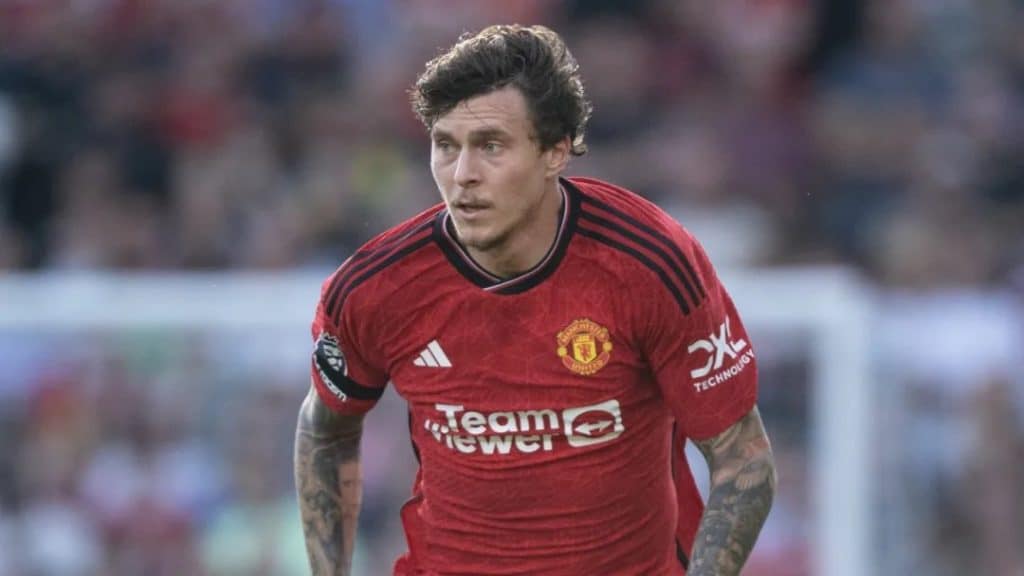 Victor Lindelof is available for Manchester United on Saturday even though he is "exhausted" following the fatal shooting of two Swedish fans before the country's Euro 2024 qualifier against Belgium.
Monday's attack in Brussels was carried out by an Islamist gunman who was subsequently killed by police.
The match went ahead as scheduled before being abandoned at the request of the two teams at half-time with the score at 1-1. European football's governing body UEFA on Thursday said the game would not be replayed and the points would be shared.
Sweden captain Lindelof expressed his horror and offered his condolences to the victims of the attack earlier this week. "I'm shocked and devastated by the terrible incidents in Brussels with the cold-hearted attacks on our fellow Swedes," Lindelof wrote on X, formerly known as Twitter.
Manchester United manager Erik ten Hag told reporters on Friday that despite his ordeal, Lindelof "has energy" and is available to face Sheffield United on Saturday. "A terrible situation and I feel really sad for the victims, for all the relatives, family, friends of the victims in Brussels," he said. "It's a crazy world. Of course Victor, they had a problem, it's a bad experience. He was the captain of the Swedish team, so he had to stay in front and give statements. But he dealt well with it.
"Of course, he's exhausted after this experience because also he didn't sleep overnight. He returned, yesterday he was back in training, and he dealt with the situation."