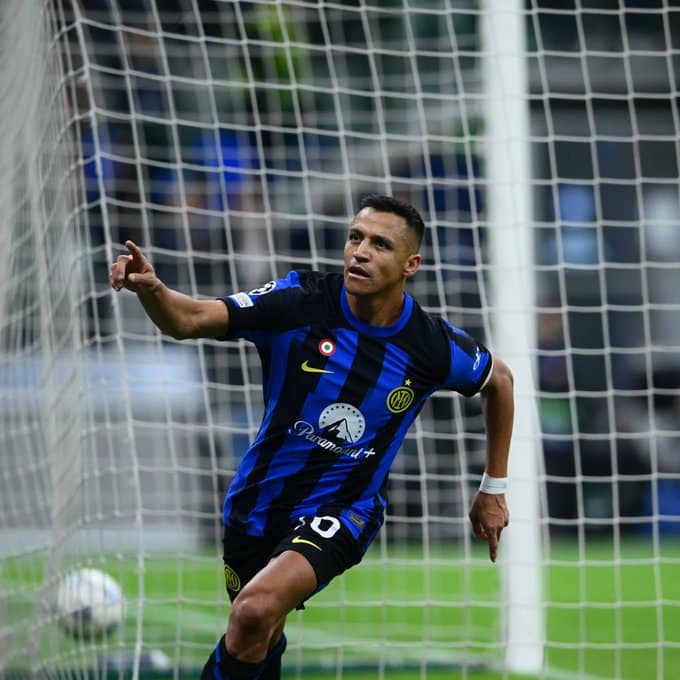 Tuesday's 2-1 victory over Austrian champions Salzburg by Inter Milan in Group D of the Champions League propelled the Italian team to the top of the standings thanks to goals from Alexis Sanchez and Hakan Calhanoglu.
When Sanchez received a pass inside the box and placed a shot inside the far post, Inter broke the scoreless tie against the flow of play in the 19th minute.
Oscar Gloukh, a midfielder for Salzburg, equalized for the opposition just before the hour mark, but seven minutes later, Inter's Calhanoglu scored from the penalty spot to retake the lead.
After three games, Inter has seven points. With three points, Salzburg is one point behind Real Sociedad in second place, who will play away at last-place Benfica later on Tuesday.