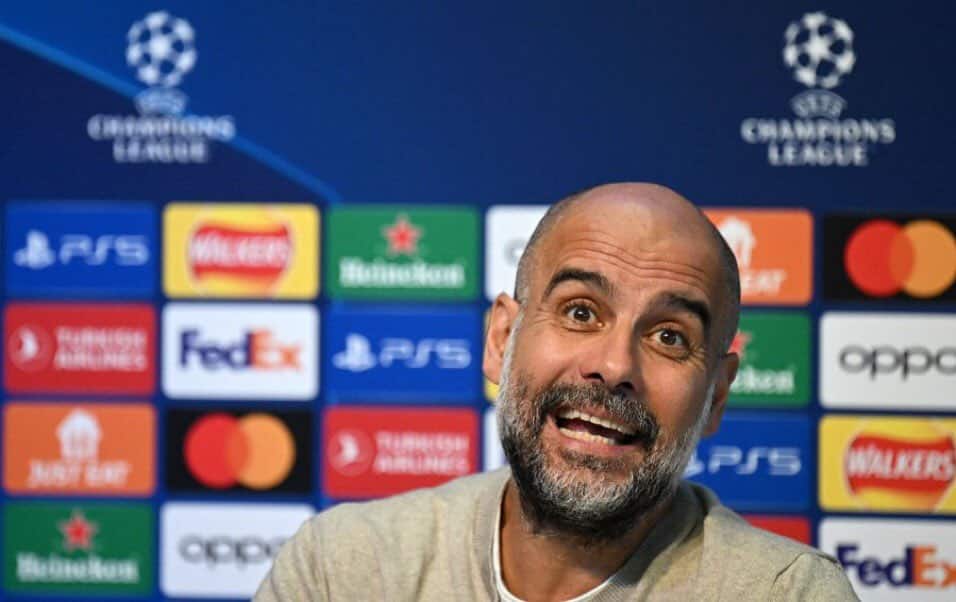 Pep Guardiola is praying Manchester City do not suffer any injury problems against Young Boys ahead of Sunday's derby after raising concerns about the artificial pitch at the Wankdorf Stadium.
City ordinarily train at home the day before European away matches but Guardiola altered their plans so they could get used to the synthetic surface in Bern ahead of their Champions League tie against the Swiss champions.
Ole Gunnar Solskjaer, the former Manchester United manager whose side slipped to defeat the last time they faced Young Boys, criticised the pitch and Guardiola expressed hope that his players do not succumb to injury issues ahead of City's visit to Old Trafford on Sunday for the Manchester derby.
"Hopefully not for both sides but I don't know," the City manager said when asked if he harboured any concerns about injury. "We are not used to it. Any team that plays here is not used to it.
"It suits the Swiss league and in the Champions League the teams that come here have to adapt. We will not be the first in this situation but we have to use it as a benefit."
Guardiola insisted there was little doubt grass was a superior surface and said he had taken the decision to allow his players to train on the pitch so they could get used to how the ball rolls and how they move.
"The grass is better … because 99.99 percent of the teams who play in high-level play on grass, otherwise Uefa and Fifa would decide to play on an artificial pitch. It's common sense I would say. It is what it is. If Uefa allows games to be played here it's because it's in good condition. That's one of the reasons we never train away [from home] but this is an exception."