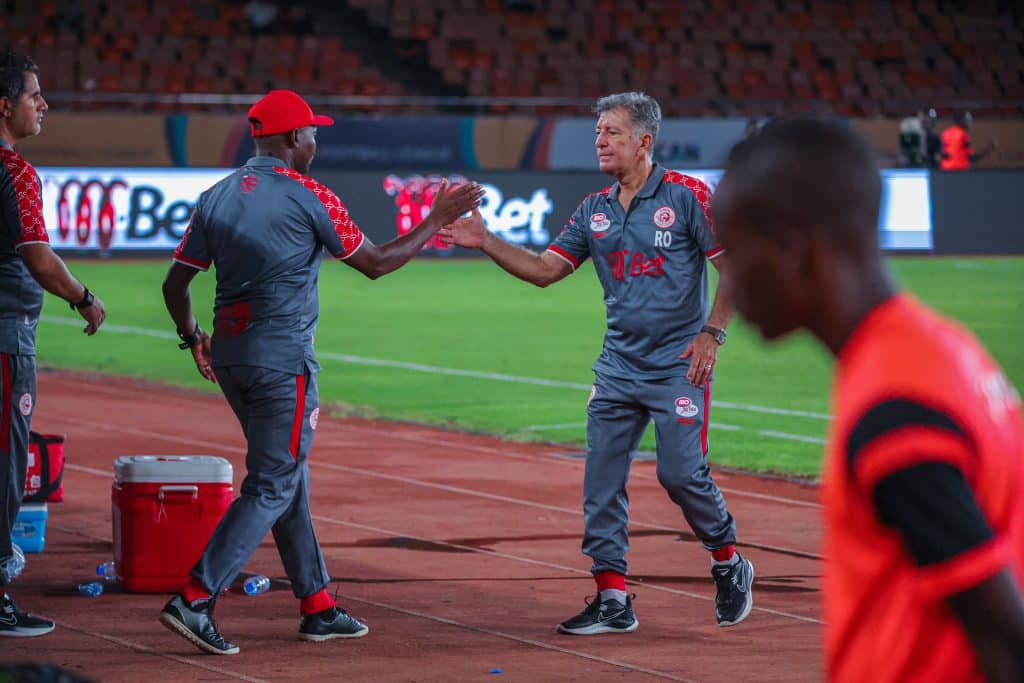 Simba SC coach Roberto Oliveira lauded his team for their impressive 2-1 triumph over Ihefu and confidently affirmed their readiness for their upcoming match against Young Africans (Yanga SC) on Sunday at the Benjamin Mkapa Stadium in Dar es Salaam.
The Reds have maintained an undefeated streak of six matches this season to accumulate 18 points from six matches, but they have a game in hand to gain an edge over Yanga, who are equal by points, but Yanga has the better goal difference.
"Listen, the most important thing for us was to win this game before the derby match. This is positive for us and we are going to have time to recover," he told the media.
According to the coach, Ihefu game was not necessarily difficult. However, he mentioned that the team was exhausted from travelling after the African Football League (AFL) games, and had a lot of pressure to win every game. The Brazilian tactician hailed the players he brought in the second half Moses Phiri and Luís Miquissone highlighting the tactical changes paid off well.
On his part, Ihefu trainer Moses Basena pointed out that they failed to create enough chances to score and those few they got did not make good use of them. He also complained about his players repeatedly losing possession, leading to costly mistakes that their opponents capitalised on.