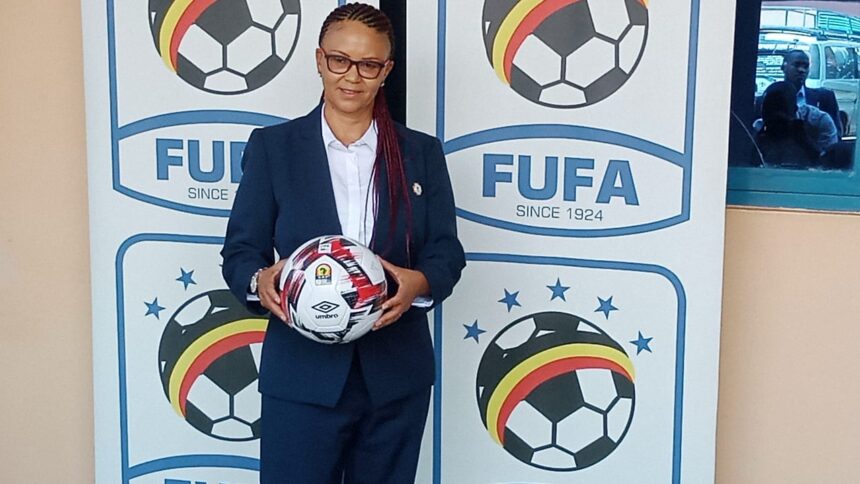 The Federation of Uganda Football Associations FUFA has appointed South African tactician Sheryl Botes as the Uganda Crested Cranes' head coach.
The development was confirmed by the FUFA President Moses Magogo on Wednesday at FUFA House in Mengo. "We received over 40 applications, they were five Ugandans. We did an analysis and it has taken us time to get an experienced and qualified coach in women's football on the continent and in the world," said Magogo.
Speaking after being unveiled Botes said: "There are a lot of building blocks in terms of tactical strategy, in terms of technical strategy that I will be bringing to the table. But most importantly I would like to build a close relationship with the coaches at club level because if we are going to play in a certain way and we must have it in the Leagues as well."
The South African joined on a three-year employment contract, that will run at least until 2026. She comes in as a direct replacement to interim head coach Charles Ayiekho who took charge of the team's Olympics Qualifiers, falling in the second round to Cameroon, courtesy of a 3-2 aggregate defeat.
Botes is a former head coach of the South African U20 Women's National Team, the Basetsana. She is also formerly the head coach of the SAFA Girls Soccer Academy based at the High Performance Centre (HPC), in Pretoria.