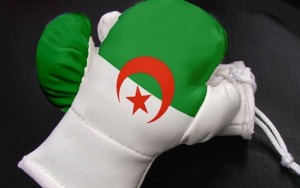 Nabil Saadi recently elected head of the Algerian Federation of Boxing (FAB) wants to reorganize the Algerian boxing.
"The level of boxing has declined sharply at the local level and this naturally affects the results of our boxers in international competitions. My priority is to reorganize and revitalize boxing in leagues and clubs, "said the new president of the FAB.
"I thank the family of the Algerian boxing that trusts me today. The doors of the FAB are open to all children of the noble art of Algeria. Anyone who can make a difference is welcome, "he added.
Concerning the Competition of the World Series of Boxing (WSB) in which Algeria is represented under the name "Desert Falcons" Nabil Saadi assured that the federation will continue to rely on the team in order to promote boxing in Algeria.
"The WSB can help us win tickets for the Olympic Games in addition to those granted in favor of the world rankings and the African qualifying tournament. We will continue to rely on the World Series Boxing to promote boxing in our country. "