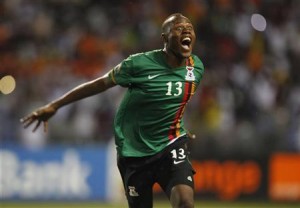 This is confirmed by the Congolese official website. The Zambian defender becomes the lust of many European teams of which the hottest requests where from England.
"TP Mazembe received some offers from the English Premier League clubs. But for the time being, the financial propositions are not favorable for the president", we can read.
Sunzu, African champion with the Chipolopolo (he was the one who scored the winning goal at the finals against Ivory Coast) has been admired.
Rough defender but good at gestures, the 23 years old player should not delay in discovering other horizons.
We can cite Tottenham or Reading that is on the tail of the player.
Previously in January, Chelsea has thought of the TP Mazembe on the matter of Sunzu.