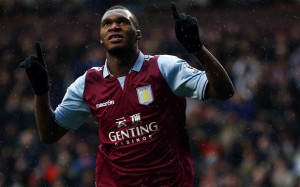 Fourth top scorer in the Premier League, the Aston Villa striker Christian Benteke is in the viewfinder of other formations of the English league.
But the Villans do not want to separate from the Belgian international (22) author of 19 goals in league. "We have discussed for several weeks about it, said in the pages of The Guardian, manager Paul Lambert. It is important for us to keep the core of this team and make additions. Some of our players have participated in more than 30 games in the Premier League and this bodes good things for the future. "
Aston Villa he has compelling arguments to keep the native of Kinshasa in Birmingham? To be continued.