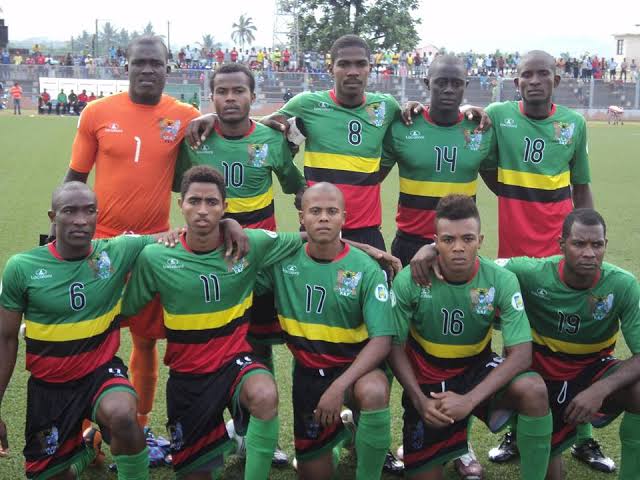 For their Africa Cup of Nations match against the Super Eagles of Nigeria in 2023, Sao Tome and Principe have selected a 21-man squad.
The match is scheduled to take place on September 10 at the Godswill Akpabio International Stadium in Uyo.
The squad also includes six attackers, six midfielders, seven defenders, and three goalkeepers.
No possibility exists for the Patriots to advance to the next round of the competition.
Five losses, one draw, and no victories for Adriano Eusebio's team in the group.
In the rematch from last November, they fell to the Super Eagles 10-0.
THE FULL SQUAD
Goalkeepers
Pedro Mateus, Feher Mendes, Ronaldo Silva,
Defenders
Leonildo Soares, Rogerio Fernandes, Lucio Oliviera, Elias Varela, Adjakason Ramos, Ricardo Fernandes, Adjeil Never
Midfielders
Denilson Silva, Luis Selemane, Aldair Santos, Marcos Barbeiro, Geoxking Alegre, Aulecarcio Cruz
Forwards
Edmilson Viegas, Ronaldo Afonso, Ricardo Cardoso, Valter Rocha, Ebanilson Viegas, Luis Leal