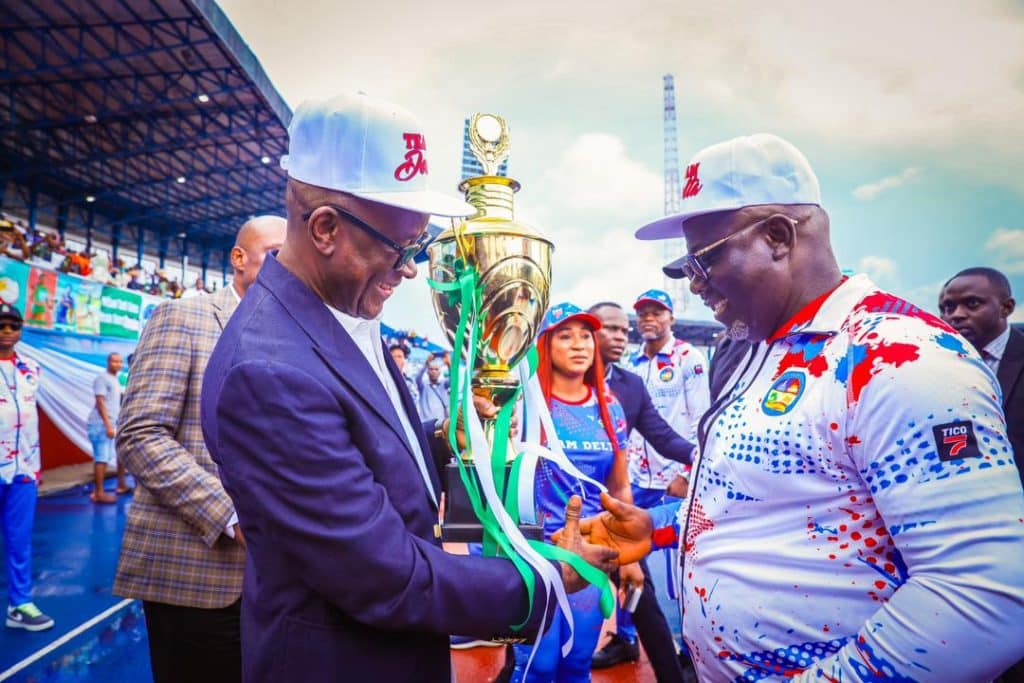 According to Delta State Rt. Hon. Governor Sheriff Oborevwori, the state has evolved into the sports capital of the country.
This was said by Governor Oborevwori during the speech he made at the National Youth Games' seventh edition's opening ceremony at Asaba's Stephen Keshi Stadium.
The governor commended the Federal Ministry of Sports Development for their effort to planning the National Youth Games and their constancy in doing so.
The National Youth Games, he said, had established themselves as a vital tool for identifying emerging talent at the grassroots level and ensuring that the nation had a set succession plan for athletes.
He claimed that the Sustainable Development Goals may be achieved in large part because to sports, which have been recognised as such by the UN.
He reassured participants that the games will be fun and pleasant, and he said that sufficient preparations had been done to allow for hitch-free travel across the entire city.
He expressed his gratitude to the Delta State Sports Commission, the Local Organising Committee, the helpers, and everyone else engaged in the event's planning and execution.
The governor instructed the athletes to use the competitions to make themselves famous.
President Bola Tinubu declared the National Youth Games open and asked the competitors to foster a sense of camaraderie and sportsmanship among all states.
The President, who was represented by Senator John Enoh, Minister of Sports Development, urged all state officials and athletes to compete fairly and cooperatively while prioritising the needs of the country.
He said that, like the National Youth Service Corps, the National Youth Games would promote national unity.
The Games will start on September 1 and run on September 30 at several locations in the capital city of the Delta state.
In 35 different sports, more than 5,742 participants from 36 states—including the Federal Capital Territory—will compete for medals.