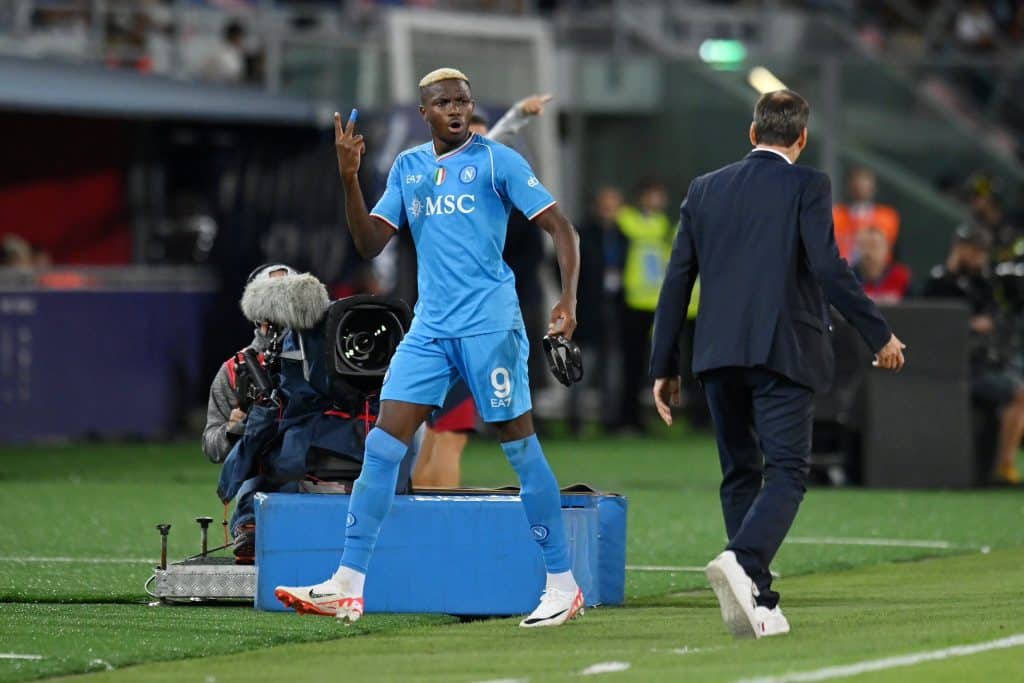 Rudi Garcia, the manager of Napoli, has reaffirmed Nigerian attacker Victor Osimhen as the team's primary penalty taker despite Osimhen declining to take the club's most recent two penalties.
Since the provocative video was shared on the team's social media, the Nigerian international has been dodging penalties issued to the team.
On Saturday, Napoli defeated Lecce easily, 0-4; they were given a penalty kick during the game, which Politano took.
"Not today, he was not the first choice seeing as he didn't start the game, but someone else handed it to Politano.
" In any case, I usually write a list so there is an order and no war over who takes a penalty. 
"Here it feels like the reverse, they are in a race to hand the ball over to someone else, I think I like it better", Garcia said.
Osimhen has scored in back-to-back games for the club despite not playing a penalty awarded to the team.