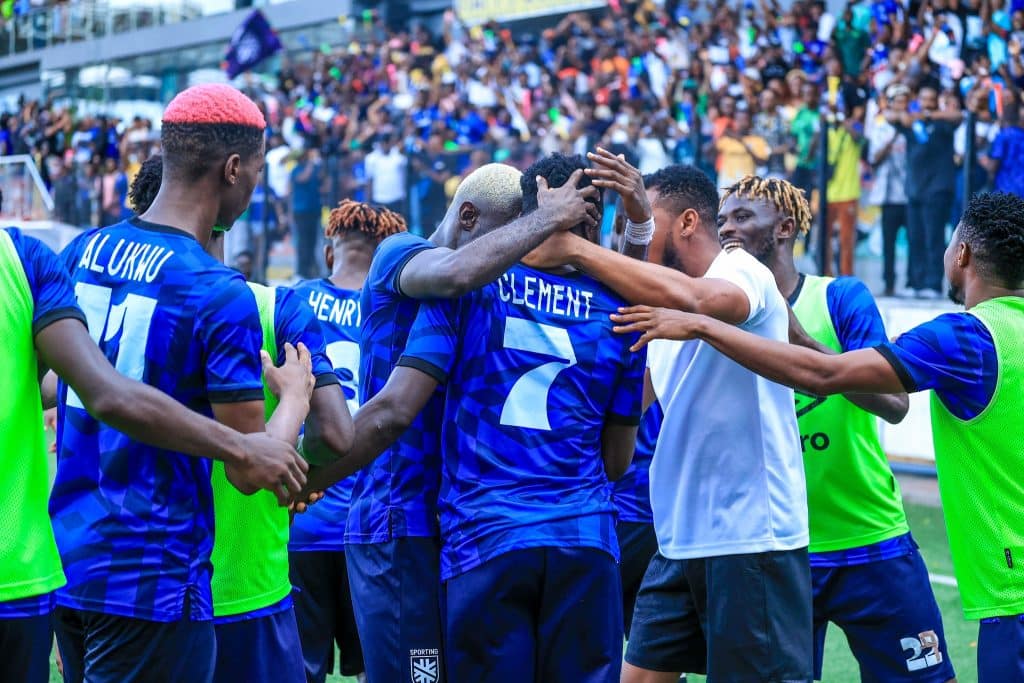 Paul Offor, the head coach of Sporting Lagos, has stated that the team is thrilled to be participating in the Nigeria Premier Football League (NPFL) this year.
On Monday at the Mobolaji Johnson Arena, Onikan Stadium, Sporting Lagos defeated Gombe United 2-0 to start their inaugural campaign in the Nigerian Top Flight.
Rivio Ayemwenre and Nantuan Clement scored goals to give the Lagos-based team its first league victory of the year.
Shortly after the match, Coach Paul spoke with the media and said that the team clearly dominated and that the performance will boost their confidence moving forward in the season.
" Yes, we totally dominated the game, " Paul said. 
" But, We want to improve on our confidence going into this season, so I'm very happy with the three points and the team performance."
The coach, who led the Lagos-based team from the Nigerian National League to the Nigerian Top Flight League, said he was not very concerned about chances that were created but not taken.
"No, it doesn't worry me a lot, because I would be more worried if we are not creating the chances, " he explained. 
"But, as long as we are creating the chances and we are getting into the box, I believe the finishing will come. It is just something we need to keep on improving in training." 
The coach added that participating in the NPFL is an incredible and huge sensation for the team.
" Yes, it is massive, it is great because this is where everybody want to play.
"You play the best football in the country, against the best teams and everybody is watching you, because this is where we want to be and we are very excited about it."
Finally, Coach Paul stated that the club's goal for this season is to win the next game, take it game by game, and continue to develop better as a team.
" No, We don't have a particular target set for this season, it is just to win the next game.
"Taking it game by game and for us to keep on improving as a team," the Coach concludes. 
Sporting Lagos will travel this weekend as they take on Akwa United in a Matchday 2 match at the Godswill Akpabio Stadium in Uyo on Sunday.