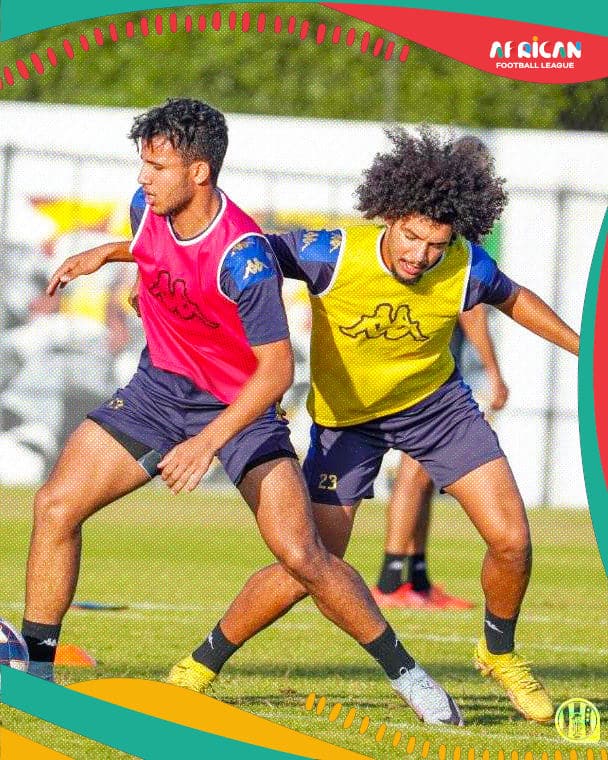 The Tunisian Esperance Sports Club delegation will travel to Dar es Salaam, Tanzania, on Friday, October 20, 2023, in order to be ready for the African Football League (AFL) encounter between TP Mazembe on Sunday, October 22, for the first leg of the quarterfinals.
Esperance Club of Tunisia is continuing its serious preparations for the first edition of the continental club competition.
The competition's name makes the club and its supporters salivate because they want to be crowned with the competition's first titles and walk through the wide door of its history.
The official spokesman for the Esperance Sports Club of Tunisia, Walid Garfala, said the Tunisian Africa News Agency.
"The managing body was keen to secure the best conditions, as transportation to Dar es Salaam will be on a private plane, on a trip lasting 9 hours."
On Saturday, October 21, at 1:00 GMT, on the main pitch of the Benjamin Mkapa Stadium, which will serve as the site of the match between Esperance of Tunisia and its host, TP Mazembe, Congolese, the technical staff of Esperance Tunis will be content with just one training session in Tanzania.as Walid Qarfala, the club's official spokesman, added in his remarks.
During the lone practise the team will hold while in Tanzania, the technical staff of Esperance Tunis, temporarily overseen by sports director Tarek Thabet, will finalise the starting lineup.
On Wednesday, October 25, the Tunisian and Congolese teams will play a rematch at the Hammadi Al-Aqrabi Stadium in Prades, the nation's capital.
It is important to note that the first leg of the African Football League quarterfinals between the Tunisian club Esperance and the Congolese club TP Mazembe was originally scheduled to take place in Lubumbashi on Saturday, October 21, but was moved to Tanzania and postponed by one day.