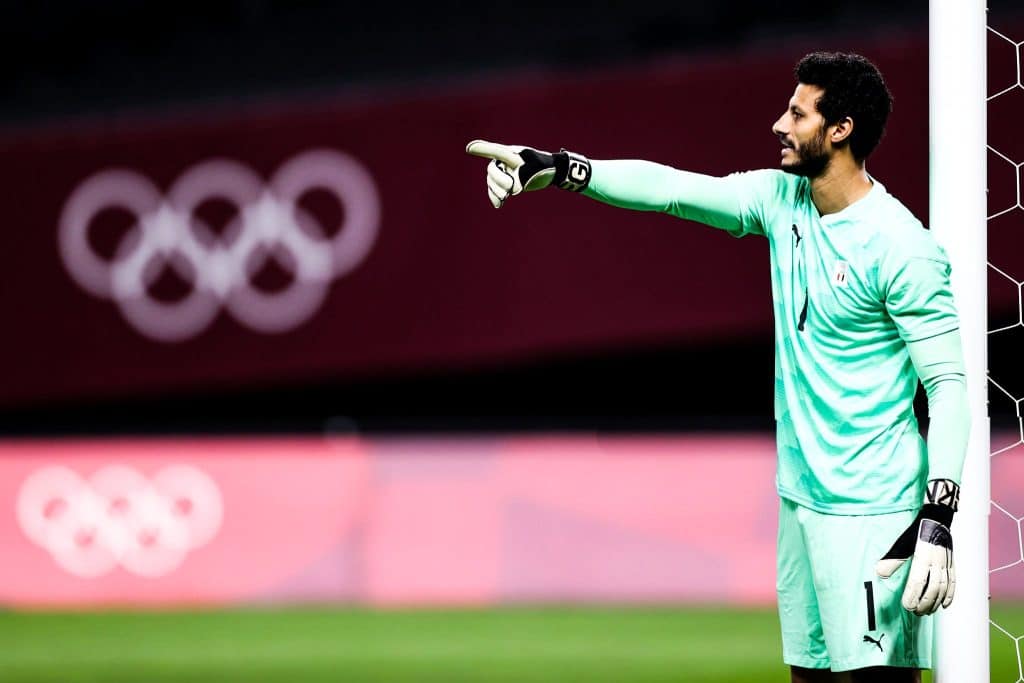 Al Ahly skipper Mohamed El Shenawy says the team expects a tough outing when they take on Tanzanian giants Simba SC, in the opening game of the inaugural African Football League (AFL) in Dar es Salaam on Friday.
The Red Devils arrived in the Tanzanian capital on Wednesday night ahead of what promises to be an action-packed encounter at the Benjamin Mkapa Stadium. Speaking on the eve of the match during the pre-match press conference, El Shenawy says Simba have proven over the years that they are a tough nut to crack, and the 11-time CAF Champions League winners know it will not be a walk in the park when they take on Wekundu wa Msimbazi.
"Simba is a very good team and we have experienced that when we play here. They are playing at home and it will not be an easy game. We have done our best to prepare well and we are ready to try and fight for the win," said the shot-stopper as quoted by CAFOnline. Ahly have played in Dar es Salaam against Simba twice before in the CAF Champions League, and in both instances, they have come off second best, losing with identical 1-0 scorelines.
Their last visit to Tanzania was in 2021 when they lost by a goal scored by Luis Miquisonne, who ended up in a brief spell with Ahly. Despite their past matches ending in defeat, Shenawy reiterates that they can start a new chapter when they play on Friday. "On both occasions, when we lost here, we went all the way to the final and on one occasion we won the Cup. So for us, what is important is the 180 minutes, not just the 90 minutes here in Dar es Salaam. We know that this is just one half of the game and we have another half in Cairo," further stated the 34-year-old.
Ahly, the record 11-time African champions are looking to translate their form into the new tournament, and they are more than confident of starting well. "This is our character in Al Ahly, that we always want to fight to be winners. Since every one of us were born, we are like this. We must always fight for the next title. The titles we have won before are history and we are not looking at that. We want to achieve something new, and we want to do that with this new tournament," El Shenawy said.
Ahly have managed to bounce back from their defeat to USM Alger in the CAF Super Cup at the start of the season, and have gone on to win five matches across all competitions and conceded only once. Coming into the Simba date with good form, the Red Devils are confident of a good result away from home.