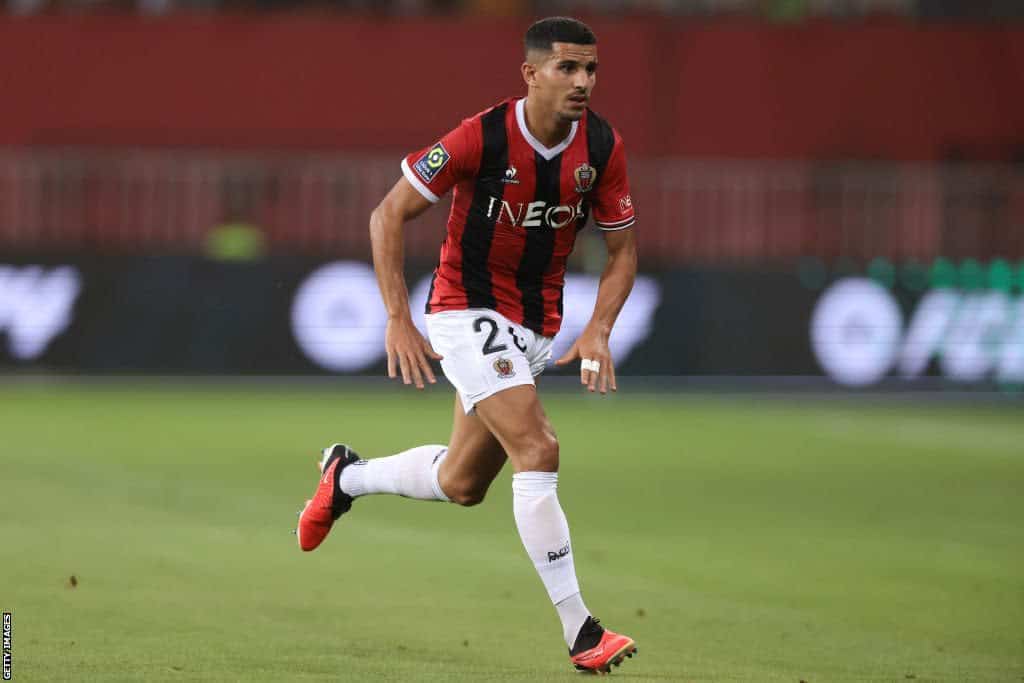 Nice right-back Youcef Atal was sanctioned by the club after sharing a post on social media in support of Palestine.
Atal faced backlash for publicly voicing his opinion with the 27-year-old being forced to delete his social media post and issue an apology to the club. Despite his apology, the French prosecution opened a preliminary investigation regarding the Algerian's post on charges of advocating for terrorism.
Just hours later, Nice released a statement and revealed that the player had been suspended until further notice. "OGC Nice understands that the player has acknowledged his error by quickly withdrawing the sharing of the publication and has offered a public apology in writing," the club said on its official website.
"Nevertheless, given the nature of the publication shared, and its seriousness, the club has taken the decision to take immediate disciplinary action against the player, prior to any action that may be taken by sporting and legal authorities.
"As such, the club has decided to suspend Youcef Atal until further notice. We would like to emphasise that OGC Nice's reputation and unity are the results of the behaviour of all its employees, which must be in line with the values promoted by the institution."
Capped 31 times by Algeria, Atal has featured six times for Nice in Ligue 1 this season. Elsewhere, Netherlands winger Anwar El Ghazi has been suspended from training and games by his club side Mainz for a social media post about the Israel-Gaza conflict.