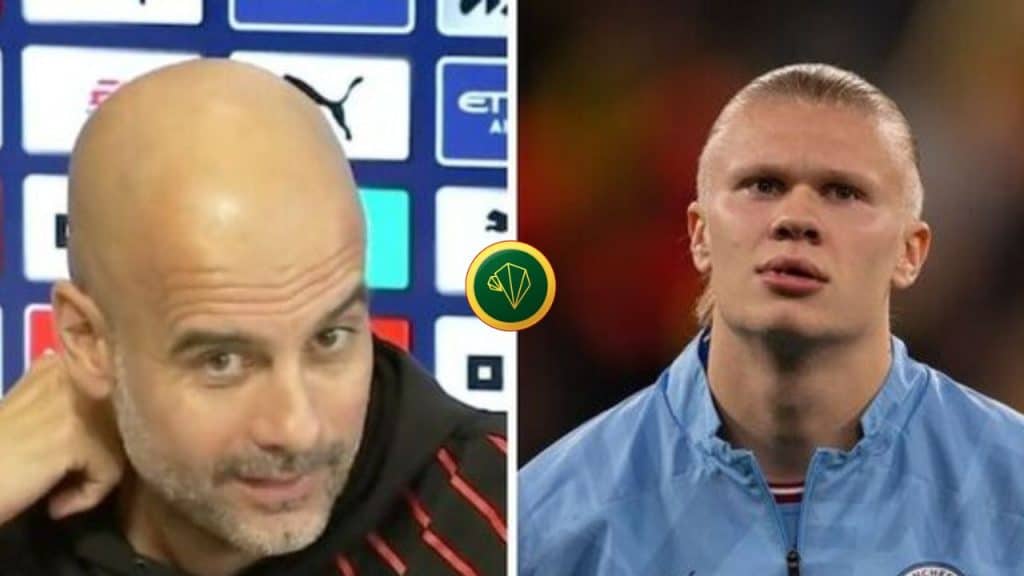 Manchester City manager Pep Guardiola has provided an injury update on Erling Haaland ahead of Skyblues' UEFA Champions League clash against Young Boys on Tuesday at the Etihad Stadium.
The 22-year old was subbed off at half-time during Man City's 6-1 victory over Bournemouth over the week-end in the Premier League.
So far, it has been unknown whether he will recover in time to be fit for Young Boys clash in UEFA Champions on Tuesday.
Read more : 'Don't leave PSG because…' – Nasri tells Mbappe why he shouldn't join Real Madrid
Speaking on his case in pre-match press conference, Pep Guardiola said his injury will be assessed after Monday's final training session before a decision.
"I can't [give an update]," Guardiola told the media.
"We train this afternoon, so I don't know.
"I speak with the doctor and him. He told me he felt better, but I don't know.
"Tomorrow I will listen to doctor. If he says he doesn't have pain, I will consider letting him play.
"There are lots of days to recover.
"Right now, if Erling doesn't play, Julian is going to play there."