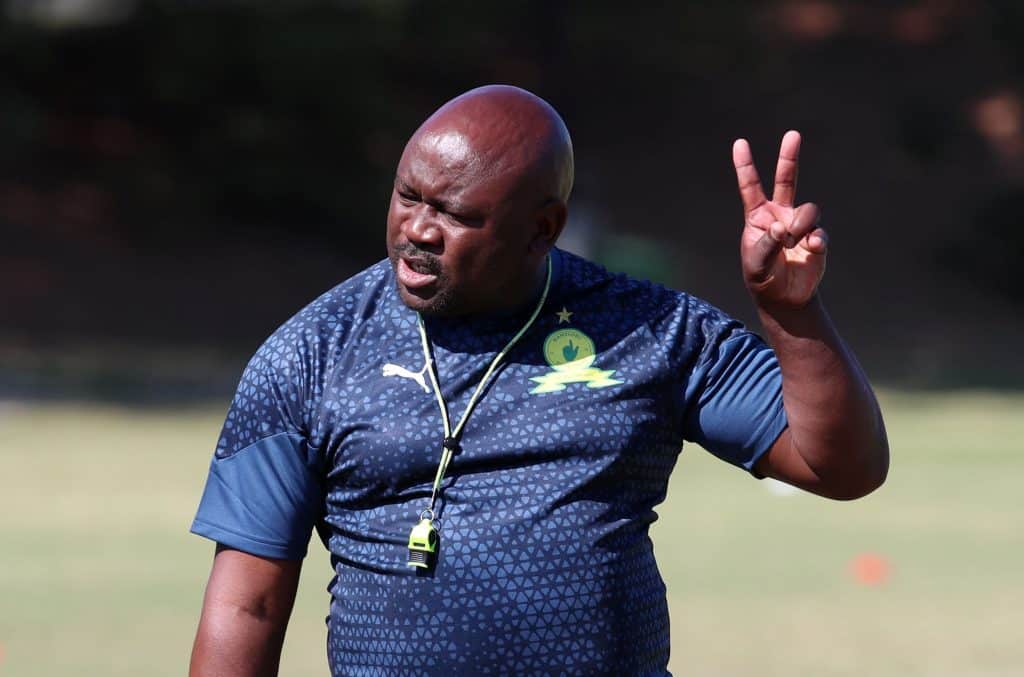 Mamelodi Sundowns ladies coach has revealed how his side secured a narrow 1-0 victory against AS FAR to reach the final of the CAF Women's Champions League on Wednesday.
Sundowns will play in the final for the third time in a row and this time they will face SC Casablanca, the same team they edged 1-0 in the group stages. Facing a Moroccan club in the finals will not be new for coach Tshabalala's side after they were thrashed 4-0 by AS Far in the finals of last season.
Ahead of the final, Tshabalala was asked how they managed to defeat AS FAR and he said: "I once said I watch all the AS FAR games and I did say, first 60 minutes they are a very good side. They are strong, they're gonna come at you and I told the girls, we just need to maintain them but I know that in the last 30 minutes of the game, they will break. Hence you saw the different performance from the girls in the second half, they fell into our trap."
Read Also: CAFWCL: Mamelodi Sundowns Down AS Far To Reach Final
He added: "When I was in this press conference, I was asked if AS FAR was our hoodoo team and I said, we only played them twice let's see when we play them for the third time if they beat us then I will say it is our hoodoo team.
"With the players coming from the national team, they add a lot of value. Why am I saying that? It's because of the experience they've gained playing the African Women Championship [The Women's Africa Cup of Nations], it gives them that experience because they play with the players at the highest level."
SC Casablanca has never won a match in Korhogo after having already played two matches there. Mamelodi Sundowns on the other hand have four victories in four matches at the newly built stadium.