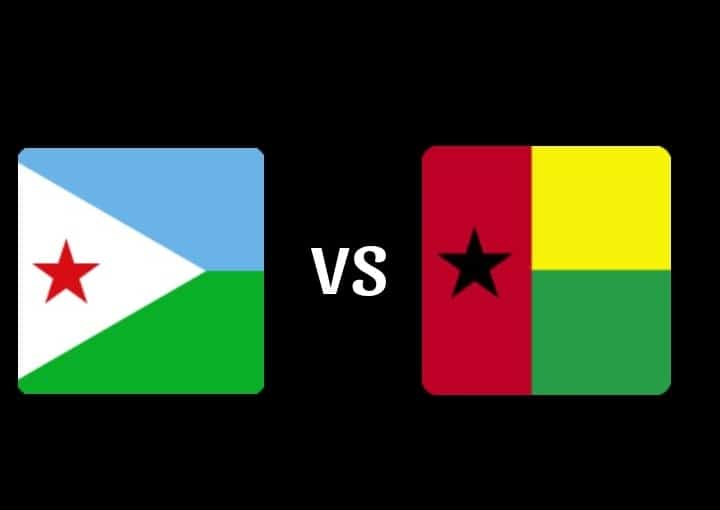 The CAF FIFA 2026 World Cup Qualifiers are in their second round of matches as kicks Djibouti will be looking to start strong when they play Guinea-Bissau on Monday night.
The Cario International venue in Egypt will host this event because Djibouti does not have a venue that satisfies FIFA's regulations to hold an international match.
In their opening game of the competition, a star-studded Egyptian team thoroughly defeated Djibouti, which is now listed as the fourth-lowest country in Africa.
Djibouti fell 5-2 on aggregate to South Sudan in the preliminary round of the African Cup of Nations qualifiers earlier this year, and the odds are not in favor of the hosts today against a stronger opponent.
In the meantime, throughout the past several years, Guinea-Bissau has emerged as one of the continent's most improved teams, and they have also started their World Cup qualifying campaign strongly.
On Friday night, the African wild dogs defeated Burkina Faso, who are rated about fifty places higher than them, 1–1, with Manuel Balde scoring the crucial first goal in the first 20 minutes.
They have already won their previous three competitive games, including back-to-back triumphs over Sierra Leone and Sao Tome and Principe, which allowed them to qualify for the AFCON early in the New Year.
Djibouti Starting XI
Sulait Luyima
YABE SIAD
ALI FARADA
Ibrahim WARSAMA
MOUSSA ARAITA
WARSAMA HASSAN
HAMZA ABDI
AHMED ADEN
MOHAMED FOUAD
Gabriel Dadzie
SAMUEL TEMIDAYO
Guinea-Bissau Starting XI
JONAS MENDES
Fali Candé
MARCELO DJALO
Houboulang Mendes
Opa Sanganté
Nito
Carlos Gome
BIKEL
Mauro Rodrigues
João Pedro
Famana Quizera