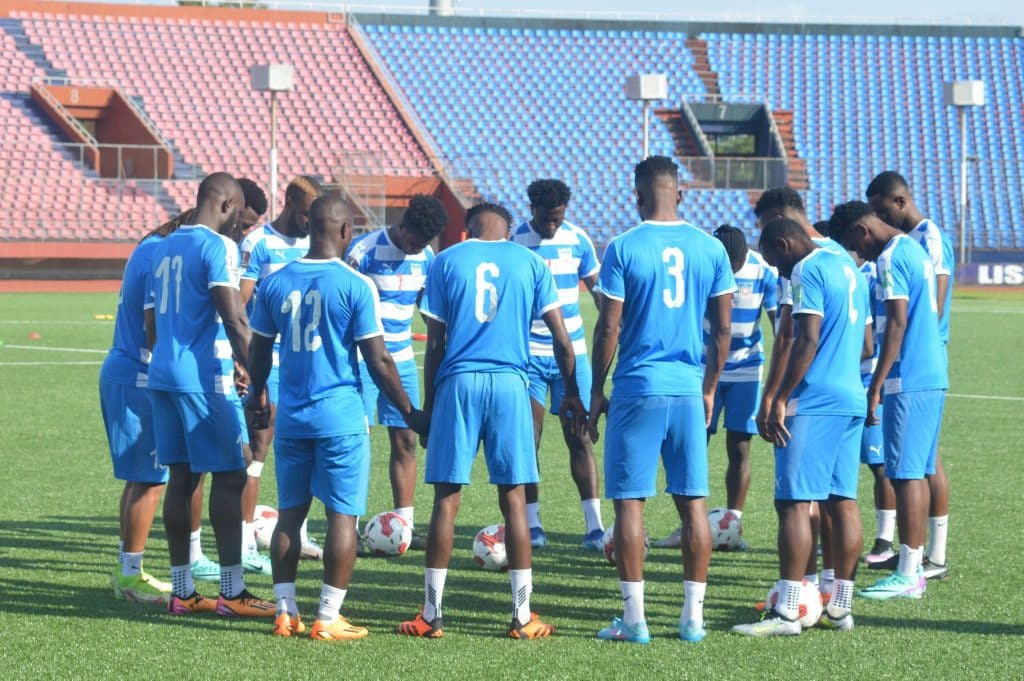 Liberia will be seeking to bounce back to winning ways when they take on Equatorial Guinea in their second Group H match of the 2026 FIFA World Cup at Samuel Kanyon Doe Sports Complex on Monday.
The Lone Stars kicked off their campaign with a 1-0 defeat against Malawi at the same venue while the Nzalang Nacional secured a 1-0 victory against Namibia at Nuevo Estadio de Malabo.
Liberia starting XI: Ledlum, Dorley, Jebor, Johnson, Dweh, Kenneh, Korvah, Macauley, Pabai, Sangare, Williams.
Subs: Wynney, Toe, Tisdell, Teah, Soumaoro, Sherman, Moses, Kamara, Deanneh, Arago.
Coach: Ansumana Keita.
Equatorial Guinea starting XI: Akapo, Bikoro, Coco, Ganet, Machin, Miranda, Ndong, Nsue, Orozco, Owono, and Salvador.
Subs: Senra, Sapunga, Ondo, Nguema, Nlavo, Ondo, Hanza, Eneme, Elo, Buyla, Balboa, Anieboh.
Coach: Juan Micha.