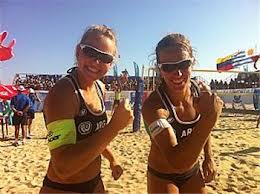 In the women's competition Argentina has taken gold in the second stage of the South American circuit.
Argentina's Ana Gallay and Virginia Zonta took home gold in the women's event with a 2-0 win (23-21, 21-14) over Brazil's Fernanda Berti and Elize Maia. Olympic duo Gallay and Zonta, defeated Uruguay's Mariana Guerrero and Karina Cardozo in straight sets in the semifinal (21-12, 21-12) and then powered through the finals to take home victory for Argentina.
It was, however, Argentina's first win over Brazil in a final. The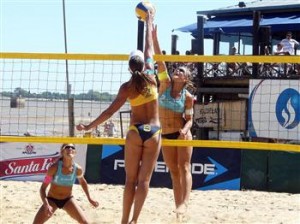 Brazilian pair Maria Clara and Angela took third place in the women's competition by defeating Karina Cardozo and Mariana Guerrero 2-0 (21-8, 21-11). This is not the first time that Ana Gallay has won gold, having achieved a similar feat in 2009 with then partner Mariela Duce, in Miraflores, Peru.
Read also:
http://en.africatopsports.com/2013/02/03/uganda-mark-ready-to-be-left-at-the-continental-event-by-ndejje/