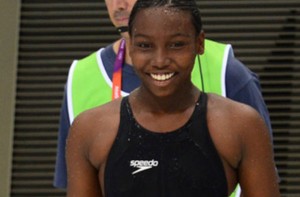 No bowl for Rebecca Adzo Kpossi of Togo at the World Short Course Swimming in Istanbul. The youngest of the London Olympics in 2012 (13 years) has not passed the playoffs four of the 100m individual medley.
Kpossi was disqualified by the time. Later in the day, she is also aligned with the 50m butterfly, always with the same misfortune. She placed 77th with time series. The learning continues!
On Saturday, she will compete in the 50m freestyle. Togo is present at the 11th World Swimming in Turkey with 3 swimmers, all the ladies: Rebecca Adzo Kpossi, Daphner Tchamsi and Essosimana Damin Awuizoba.