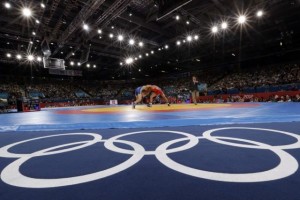 Mobilization is still high after the Africa Top Sports.com petition to keep the fight as an Olympic discipline. And I note the support of my friend Bixente Lizarazu "Wrestling is a sport and is part of the ancestral history of the origin of the Olympics. I support my friends wrestlers. The wrestling must remain an Olympic Game! "
In all countries, the reactions keep coming!
Africa is of course the continent most affected by this announcement. The fight is a noble queen and discipline in many countries. Senegal, Guinea, Chad, anger is high and so legitimate …
Africa Top Sports.com on behalf of all the fans of this sport has decided to launch a petition. I support it.
Support our campaign in France and in all countries, particularly in Africa for this game to remain an Olympic discipline. It has a history, a culture, a nobility. You cannot put it on the ground this way.
Let us fight, fight all! Together we will win!
Sign this petition, please turn it on social networks, and comment here!
Live sports, live wrestling, and live Olympic wrestling!
Basile Boli. 20/02/1013 The struggle must remain an Olympic sport. I sign the petition Africa Top Sports.com
Yes! (91%, 20 Votes)
No (9%, 2 Votes)
Total number of voters: 22