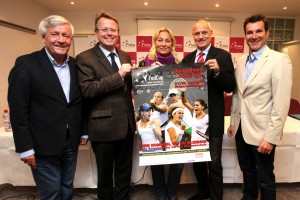 Fans of sports in Stuttgart can afford for a double bill of world class tennis, parallel to the start of the Porsche Tennis Grand Prix (20 to 28 April), Porsche Team Germany will play their Fed Cup tie against Serbia in the Porsche Arena on 20 and 21 April. For Angelique Kerber and co the task at hand is to gain promotion to World Group I.
"We're all looking forward to playing in Stuttgart again. We feel at home in the Porsche Arena, especially in front of the fantastic crowd," said Barbara Rittner, the national coach and Porsche Team Germany captain. "It'd be great if we were to clinch promotion here. For the players, it'll also give them the optimal preparation for the Porsche Tennis Grand Prix and its world class field."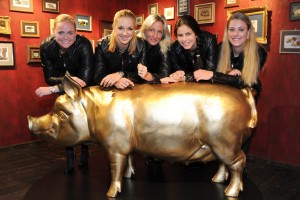 The Porsche Tennis Grand Prix begins on Fed Cup weekend with qualifying. Seven Top 10 players, including the Russian superstar Maria Sharapova, will be in the line-up for the 36th edition of the long-standing tournament in Stuttgart.
"We couldn't wish for a better tune up than the Fed Cup for the Porsche Tennis Grand Prix," said Tournament Director Markus Günthardt. "I'm delighted for our spectators who can enjoy a marvellous week of tennis in Stuttgart with the Porsche Team Germany. I'm sure they'll provide fantastic support for our team."
Read also:
http://en.africatopsports.com/2013/02/27/tennis-venus-beat-mirjana-and-won-her-1st-round-match-video/