South Africa's embattled athletics federation has been given a boost after signing a one-year deal with the SA Broadcasting Corporation (SABC) in Johannesburg.
James Evans, who is the president for athletics SA (ASA), said the broadcasting rights contract could be extended to two years, believed the new deal, confirmed on Wednesday would play a major role in lifting the sports body from its financial slump.
"This agreement comes at a very critical time for us," Evans said in a joint statement released by ASA and the SABC.
"It is no secret that we are financially challenged as a sporting federation."
"The SABC's commitment is a new lease for us to continue to stage world class events with the country's biggest broadcaster."
"We are excited about this partnership. We understand the role that athletics has played in this country and the massive numbers we draw when we provide compelling coverage of events such as the Comrades Marathon," said SABC group CEO Lulama Mokhobo.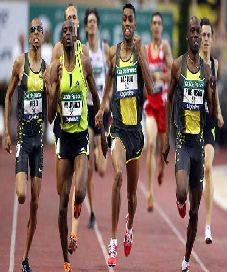 The athletics body has been hit by financial trouble in recent years, having lost all major corporate sponsors, and ASA appointed a committee to address its financial crisis in December in an effort to service its R4.3m debt.
Evans, meanwhile, is embroiled in his own battle with the ASA board.
Last week he called for an independent investigation into various allegations against him, with the federation's board set to hold a special general meeting (SGM) on Saturday in an attempt to have him impeached.
Evans has denied accusations from more than half the board that he made payments to himself from ASA's coffers, entered into various agreements and settlements with ASA staff without the board's knowledge, and instructed the chief financial officer to make payments without the board's authority.
Read also:
http://en.africatopsports.com/2013/03/06/athletics-suhr-won-and-sets-world-record-in-the-championships/