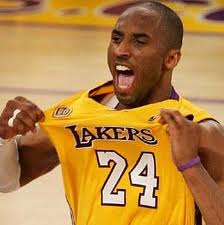 KB will not stop here. In HD, NBA proposes a compile of new cardboard of Kobe Bryant, author of one of his best games of the season against the Blazers. 29 points in the game, 18 shots /18. What more to say …

"There was no time to breathe" he warns. "We are still on the go, and we must win the last three games."

It will face three playoff teams: Golden State, San Antonio and Houston.
Here is the video:
http://www.youtube.com/watch?feature=player_embedded&v=_4jLwh4vfwE#!