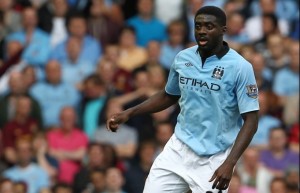 At the end of the contract in June with Manchester City; Kolo Touré has not yet begun discussions for a probable extension. A situation from which would like to benefit Monaco. The French club on the way of League1 wants to build a team worthy of its ambitions.
The Ivorian defender Kolo Touré is a priority for the club of the Principality. According to reports, Monaco has already met with the agents of Touré, without further details. The player would not be against a movement in France if one sticks to his remarks on PSG last summer.
Relegated to the bench in the Citizens, Touré should quickly be fixed on his future.