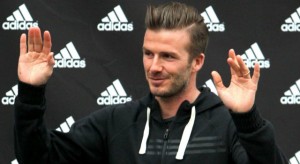 This is the main information of the day: According to the Daily Mail, the BBC and Sky Sports, David Beckham has finally decided to hang up the cleats.
At 38 years, the English have declined an extension of one year contract of PSG that he joined for five months this winter. L'Equipe already sent out the hypothesis of a possible retirement Saturday.
Last February, the "Spice Boy" had said: "I'm not ready to retire."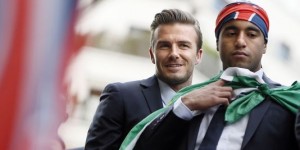 Less than a week after winning the championship of France with PSG, David Beckham announced Thursday that he was ending his career. Two games remain in the program of PSG, with the receipt of Brest on Saturday and a trip to Lorient, May 26
"I thank Paris for having given me the opportunity to continue, but I think this is the right time now to put an end to my career at the highest level," said the former captain of the England team, aged of 38 years. "I want to thank all my teammates and great coaches with whom I had the pleasure of learning. I also want to thank the fans who have supported me so much and given the strength to succeed, "he says.
Arrived at PSG on January 31, David Beckham has played for Manchester United, Real Madrid, AC Milan, Los Angeles Galaxy and Paris Saint-Germain.